You can read the full review of the Zesty here.
Just over two months in, two major spec changes and the Zesty is running very well, thanks. We had to do it; we had to put Pike on it. The FOX Float was not in any way under par, we simply can not get enough of the amazingly smooth and composed action of the RockShox wonder fork.
Also, sitting a touch taller at 160mm of travel (FOX fork was 150mm) the Zesty is now a bit more like it's bigger brother – the Lapierre Spicy.
Maxxis have also come to the upgrade party, with a Minion up front and a High Roller II out the back. They sealed up with a dash of Stan's sealant in one go with zero leaking, so clean and easy we could have done the conversion on the carpet in grandma's dining room. The new tyres are heavier then the Schwalbe Nobby Nic's they replace, but this is grams well spent in our mind. The Minion is 830g and High Roller 879g.
Adding the Pike and meatier rubber has really boosted the bike's performance in an area that we found it to suffer. The pervious Nobby Nic tyres were simply holding the Zesty back, when chucking it around. And the skinny 32mm legged fork felt underdone when steering it into the wilder parts of the trail.
Since the tyre upgrade, we've been rejoicing in that reckless, hooligan riding. Throwing the bike into a corner harder, or keeping off the brakes longer without that nervous feeling. This is a classic situation where lighter, is not necessarily better.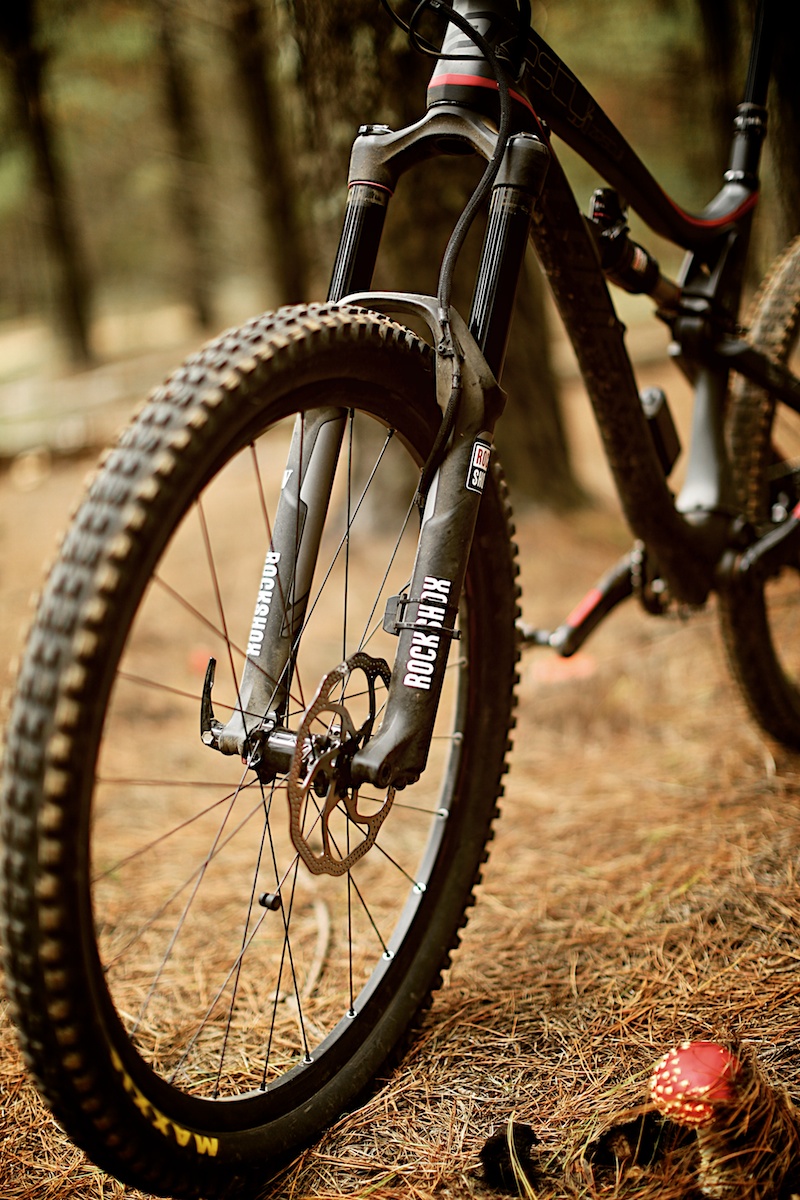 But still, the most notable element of this bike is the e:I suspension, electronically controlled and automatically adjusting. To best explain our thoughts on the system would be to say that we've been leaving it in 'automatic mode' 99% of the time, and loving it. Only at times when the noisy electronic motor is off putting, do we switch to manual mode and toggle the settings as if it were simply a remotely adjustable, three setting rear shock.
We'd love more people to try this system out, it's very underrated. It works exactly like it should, and for us to leave it in the automatic setting more and more says something.
If the head unit wasn't so clunky and obtrusive, the actuation quitter and the battery internally stored this would be a perfect system.
What's next for the Zesty? A wheel upgrade, we need stiffer wheels. And many more kilometers of sweet trails.