With a visit to Trek World we were greeted with hordes of amazing new bikes, it's a big year for Trek with the new Fuel EX, Remedy and Slash. We appreciate where Trek are headed for 2017, simplifying the wheel sizes down to one per model. Check out what caught our fancy from the new range.
All the 2017 bikes are now up on Trek's site here: www.trekbikes.com
---
Trek Fuel EX
The Fuel EX is a real winner for Trek, nailing that middle category of 'trail rider' and the 2017 model scores a massive overhaul with a whole host of new frame designs. The new Fuel is 29er only, gone is the 27.5″ option, the only exception to this rule is to be found in the WSD (Women's Specific Design) models of the Fuel, which have a 27.5-specific frameset in 14″ and 15.5″ frame sizes.
The Fuel range is massive, starting at an impressive $2999 there are eight models available in carbon and aluminium, including two women's versions. Topping out at the Fuel EX 9.9 29 with SRAM Eagle and a full carbon frame for $9999 it's clear that the Fuel is a solid model for Trek Australia.
For 2017 the Fuel goes up to 130mm travel front and back, frame geometry is more aggressive and the frame is a whole lot stiffer.
We were fortunate to attend the official launch of the 2017 Fuel EX, Remedy and Slash in Canada, for the story on the new bikes in greater detail head to our launch feature here: TREK'S ALL-NEW REMEDY AND FUEL EX.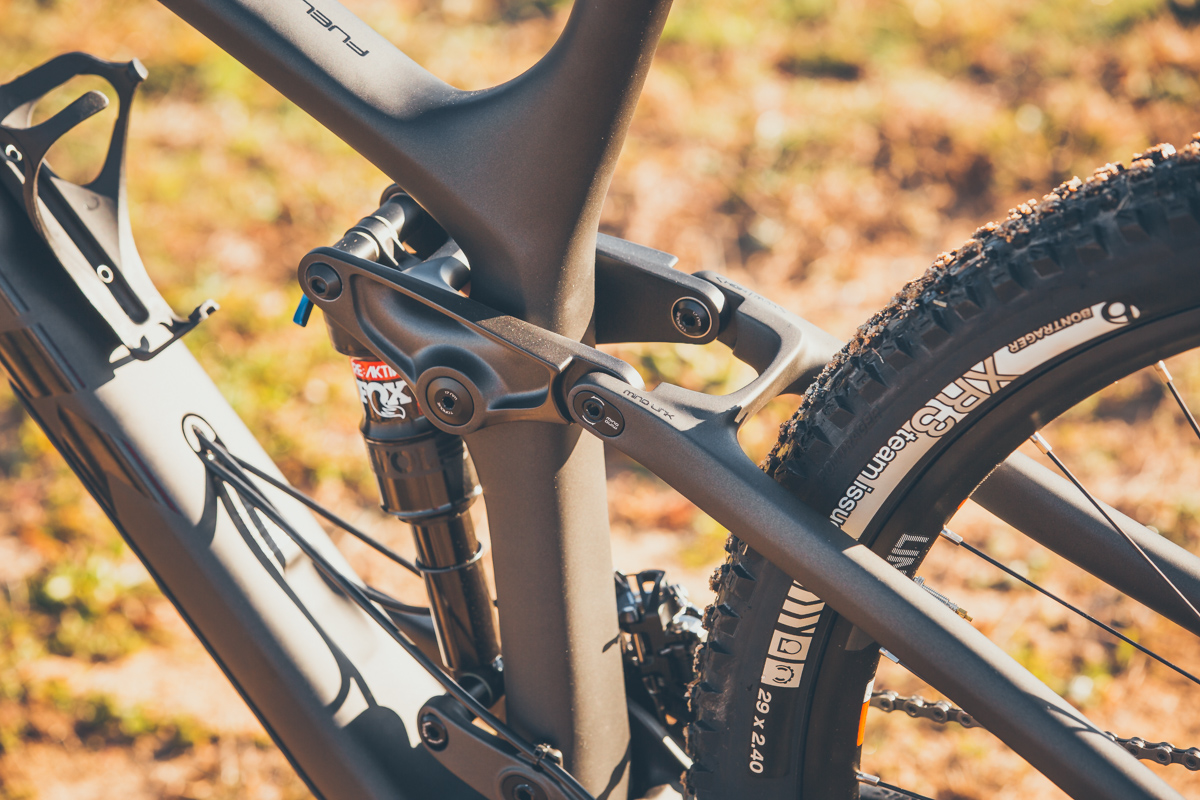 ---
Project One Now
To make the new Fuel even more appealing, The Fuel EX 9.8 is a part of the Project One Now, for an extra $750 you have an extra three colour options to choose from. It's essentially a trimmed down version of the highly customisable Project One scheme Trek offer for key models – with Project One Now it's just the colour you can select, not spec changes. It's usually around $1500 for a colour option in Project One, so Project One Now is a more affordable way for a little bit of unique individuality in a sweet bike.
For more on the Project One custom, click here.
---
Trek Remedy
A long time favourite at Flow the Remedy scores a big facelift too, stepping up in travel, stiffness and receiving an updated frame geometry for a more gravity/enduro spirit.
The four-strong lineup of Remedy models available in Australia begins at $3699 for the aluminium version and tops out at the Remedy 9.8 for $6799.
New for 2017 the Remedy is 27.5″ only, no more 29″ model. Travel bumps up to 150mm of travel and they all use RockShox rear shocks, and like the Fuel EX the frame is stiffer and geometry more aggressive.
For the full rundown on the changes to the 2017 Remedy, click through to our in-depth launch piece here: 2017 Trek Remedy.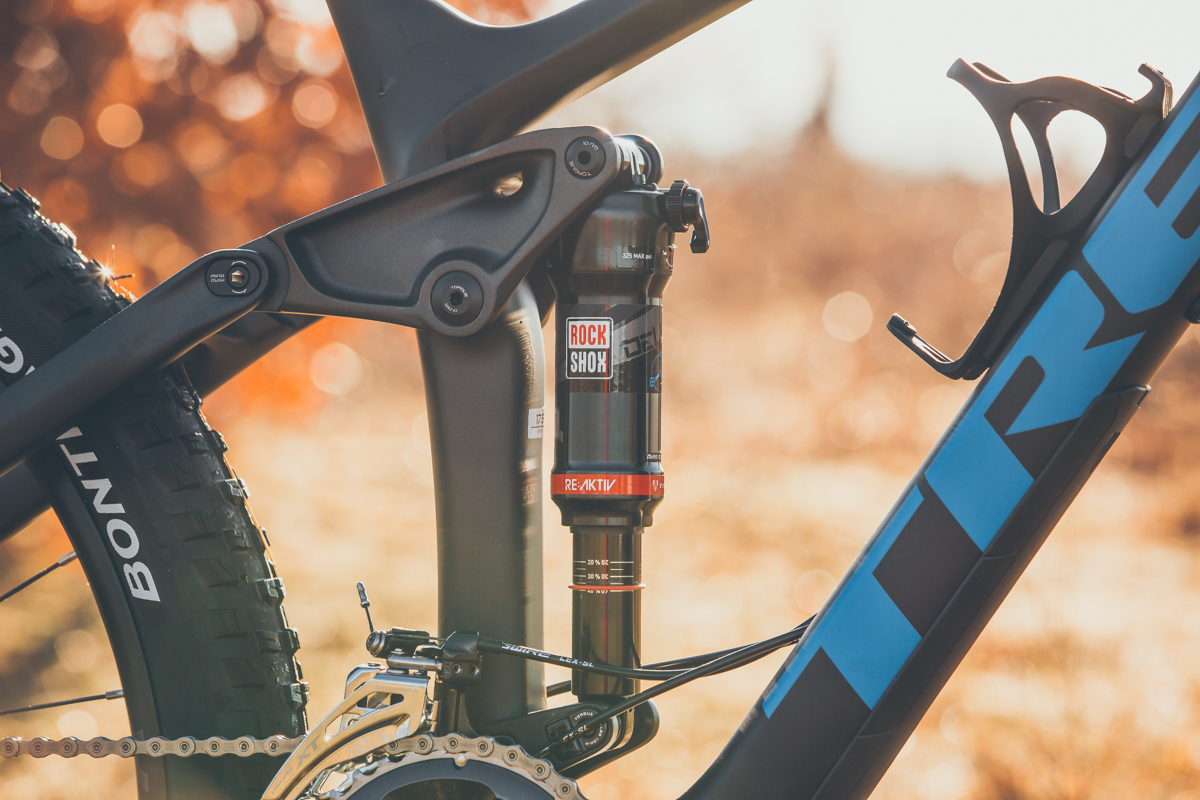 We took the 9.8 for a quick lap of Stromlo, hear are our thoughts after the ride: Quick Ride Review – Remedy 9.8
The Remedy 9 Race Shop Limited in glossy red (below) looks like a real winner. An aluminium frame keeps the price down, but the spec is excellent, RockShock Lyrik, SRAM X1 drivetrain and Bontrager 30mm wide rims. One to keep an eye out for sure.
---
Trek Slash 29
Bikes don't get any more badass than this. The new 2017 Slash 29 is a monster of a bike, with 29″ wheels wrapped in chunky rubber and Bontrager's new 35mm clamp bar and stem.
Slash your type of bike? Don't miss all the details in our 2017 Slash launch post here: 2017 Slash 29.
In contrast to the trend towards 27.5″ wheels in the Enduro category, Trek have opted to go for big hoops on this monster. Why? Well the Slash is designed as an Enduro race bike, and Trek feel that for the job of winning races, a 29er is the best format. They didn't go into this decision blindly, we might add. Over the past few years Trek have had two of the most successful Enduro racers on the planet on their EWS team (Leov and Moseley) both of whom opted for the Remedy 29er, not the 27.5 Slash or Remedy 27.5.
There are two models of the Slash 29 coming to our shores, the 9.9 in glossy red with SRAM Eagle and burly FOX X2 rear shock and 36 fork, $8999. And the 9.8 below is quite reasonable for $6999 with RockShox bits and SRAM X1 drivetrain.
---
Stache
Now this thing is a bit of an oddity, but makes so much sense – Plus size bike built around 29″ wheels with 3″ wide tyres. We've had loads of experience with 27.5+ bikes from all sorts of brands, hardtails and dual suspension, but we've only ever ridden one 29+ bike, a Surly Krampus. While it was a cool concept that offered huge stability, it was just too big and long to consider for the type of mountain biking we enjoy.
We chatted with Travis Brown about the concept behind the Stache, why it's a 29er and how they arrived at a final product with such a short rear end. Have a look at our chat with a legend here: Chatting with the legend – Travis Brown.
Trek have gone with 29″ over 27.5″ in a plus size as they believe if you're going to want benefits of the big tyres, why not go all out and have the benefits of bigger diameter wheels too? But with 29″ wheels you run into a lot of issues with frame geometry, trying to fit it all in with a bike that doesn't blow out to having a massive wheelbase was a challenge that Trek managed to overcome. The elevated chainstays allow the rear wheel to be brought closer to the bike's centre, take a look at the overlap between the rear tyre and the chainring, like nothing we've seen before.
The adjustable stays also meant this bike can be converted to a single speed and can accomodate a wide variety of wheel sizes too, it's a freaky wonder of a bike and we like it.
The Stache will come to Australia in three variants, starting at $2399 for the rigid version, $3299 for the green one below and $4499 for the slick carbon number.
We took the mid range Stache 7 for a quick blast around Stromlo with US mountain bike legend and hall of fame guru Travis Brown and we relished the huge traction but could not believe how short the bike felt. It'll take some getting used to that's for sure, a bike with 29″ wheels and 3″ tyres should simply not feel that agile so when we get one on review we'll have to re-program our minds somehow. Pop a wheelie and you'll know what we mean, 420mm chain stays is short for any bike, and you can adjust that down to a remarkable 405mm, crazy stuff.
---
Top Fuel
While it does carry over to 2017 unchanged from the current model, we couldn't keep our eyes off the top level Top Fuel 9.9 RSL. It's a whopping $11499, and one of picks for the ultimate XC race bike. We took the Top Fuel 9.8 SL for a lap of Stromlo and obviously enjoyed the climb, but also had a blast on the way back down (we'd not hesitate fitting a dropper post to one though, we're tragics).
There's nothing quite like hooking through fast singletrack on such a fast handling bike, it's not for the faint hearted though, unless you're dead keen on racing we'd suggest the Fuel EX for a more trail friendly bike.