The mountain biking community is no stranger to the allure of premium equipment, and the Chris King MTN30 wheelset is a testament to that allure. With a price tag of $3,800 AUD, these wheels are undeniably at the pinnacle of luxury. But beyond the price, what truly sets these wheels apart?
Chris King MTN30 Wheelset Price & Specs
Rim Technology | FusionFibre, utilising thermoplastic resin
Use | Trail, All Mountain, XC (Not intended for DH)
Wheel Size | 29in, 27.5in or mixed
Rim Type | Hookless tubeless
Rim Width | Internal 29mm, external 36mm
Rim Depth | 23.5mm
Weight | 1,760g confirmed, 29in pair with rim tape and valves
Spokes | 28 Sapim D-Light spokes, 2-Cross lacing pattern
Hubs | Chris King hubs with a 45-tooth RingDrive engagement system, 72 points of simultaneous engagement
Freehub Options | Shimano Micro Spline, HG, or SRAM XD
Nipples | Sapim Brass
Recommended Tyre Width | 2.3-2.6in
Price | $3,800 AUD
Warranty | Lifetime warranty
Aesthetics and Craftsmanship
The first thing that strikes you about the Chris King wheels is their classy vibe. They don't just look expensive; they radiate a kind of rare craftsmanship even in the high-end market. The sunlight plays off their surface, making them shimmer; it's nice. The hubs require little introduction; the name Chris King is synonymous with quality, and that quality is at a place that is put under constant abuse.
The FusionFiber rims, a unique feature, showcase an intricate thermoplastic weave distinct from traditional carbon rims.
Come on, Chris King, let's see some creativity in the design! The plain font stickers on these wheels feel underwhelming as if the design department relied solely on the brand name to do the talking. With such a luxurious construction, a touch of cool, fast graphics could really enhance the visual appeal and match the wheelset's performance.
What's FusionFiber?
Diving deeper into the technology, the FusionFiber rims employ a thermoplastic resin, setting them apart from traditional carbon rims that use thermoset epoxy resin. This alternative resin retains compliance even after cooling, enhancing impact resistance and damping properties. Supplied by CSS in Utah, USA, who also work with Evil, Revel, Atomik and their recently launched FORGE+BOND in-house brand, this new method comes with plenty of claims of improved ride quality and lower environmental impact.
Manufacturing FusionFiber rims involves forging and bonding. Through multiple thermal cycles, carbon panels are compressed using a metal die, individually forming rim components that are then bonded together. This approach allows precise control over the rim's structure, striking a predetermined balance between stiffness and compliance, aiming for a smoother, controlled ride.
Hubs – The Heart of the Wheel
The Chris King hubs, renowned in the mountain bike and road cycling world, added to the wheel's performance. Their precision engineering was evident when we stripped them down twice during testing. The unique 45-tooth RingDrive engagement system is easy to overhaul and quite enjoyable if you don't mind taking it slow. No fancy tools are required, and they publish snackable videos to help you on their website. We'd love to try the specific Chris King Ringdrive Lube 2.0 they offer; in place, we used Dumonde Tech Pro X Freehub Grease, experimenting with the amount of grease to find the balance of drag vs sound.
The freehub produces the signature 'Angry Bee' sound when coasting along; it pulses up and down in sound and provides a firm snap when you crank on the gas. We rate it.
However, potential buyers should be prepared for some supervision. What stood out was the process of setting them up; adjusting the bearing pressure – they're not a typical set-and-forget wheelset like many sealed bearing freehub designs on the market. Their bearing preload dial is responsive to adjustment, so much so that they required re-tensioning straight out of the box on my first ride. During a ride a few weeks into the test period, I noticed a creaking sound that turned out to be from the rear hub's tension on the freehub body, a minor issue I was able to fix easily by adjusting the bearing tension with the threaded preload collar and a Torx key. We don't mind working on nice things like this; it's therapy. Close attention to bearing preload will reward you; we eventually found a balance of 'free speed vs lateral play' that was locked in and stayed put.
Ride Impressions
On the trail, the Chris King MTN30 are a pleasure to roll with. Mounted on Mick's Canyon Spectral test bike, their performance was excellent. At 1,760g, they sit in the 'lightweight, but not XC too-light', a sure way to lift a 130-160mm travel trail bike up a few notches in performance. Their responsiveness was evident in tight turns and hard accelerations, whipping up to speed and rolling along well.
The ride was noticeably smooth, with the wheels doing a great job of damping the roughness of chattery terrains, making long rides less taxing on the rider. Skipping over roots and rocks, it was evident they inhabited a nicely damped quality.
While the wheels felt slightly softer when flexed, this added to their compliance, making them a good fit for trail and all-mountain bikes or those who prefer a more cushioned ride. However, this softness didn't translate to a lack of sturdiness. Even after a few months ripping about Mick's trails in Newcastle, the wheels held their own, staying true and requiring only a little attention in the hubs when in the work stand.
Trail Testing with the Crankbrothers Synthesis E11
Towards the end of the testing phase, we put them head to head against a set of Crankbrothers Synthesis E11 wheels. While the differences were subtle, the Synthesis wheels felt stiffer, catering more to aggressive riders. However, with their smoother ride, the Chris King wheels seemed to offer a more versatile performance, suitable for a broader range of riders.
Though when it came to the hubs, the King wheels took our vote over the Industry Nine Hydra Hubs, as they are already onto their second set of bearings in not too long.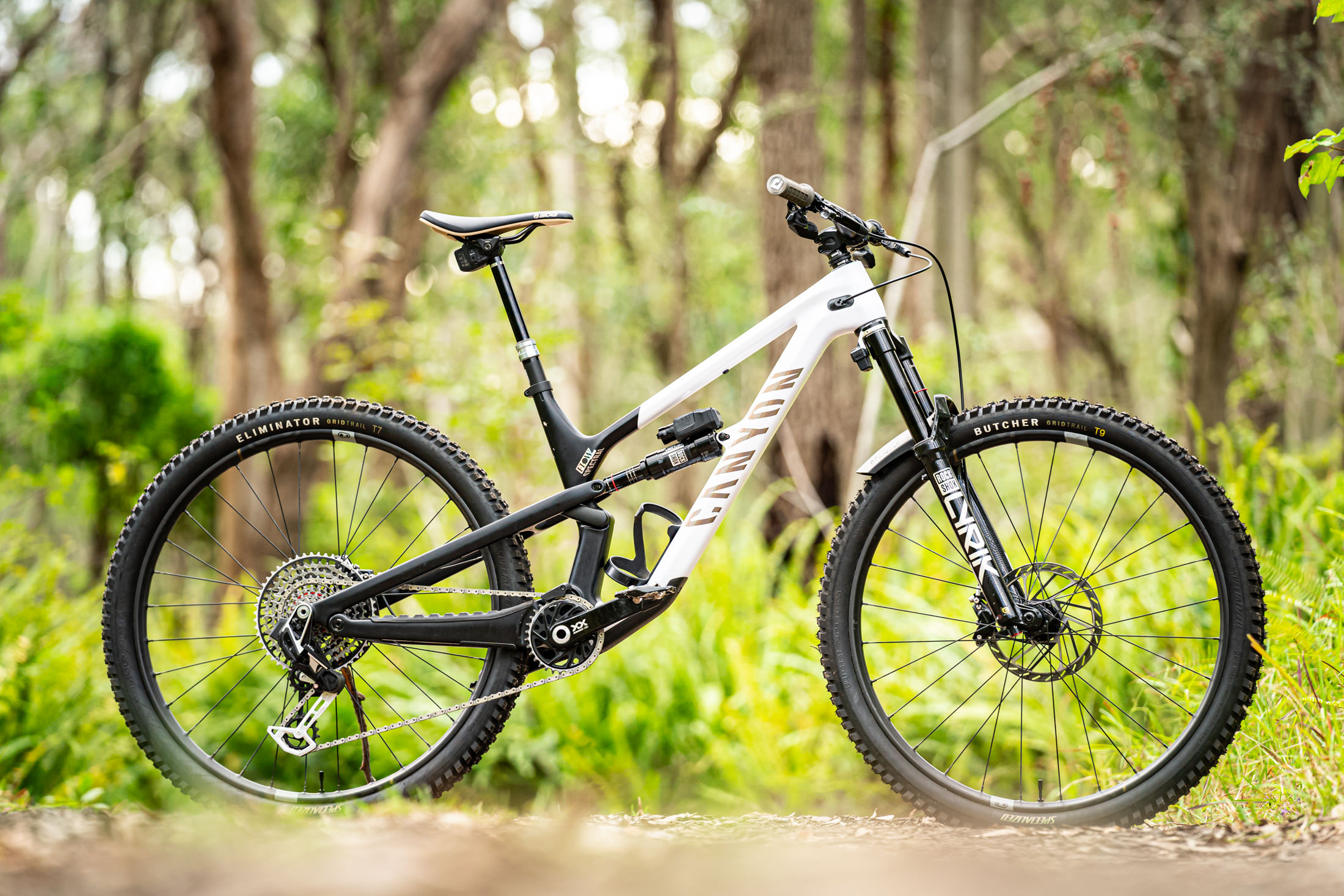 Worth it?
It's a question that might not have a straightforward answer. The price of these wheels is indeed among the highest in the market. However, value can be subjective, and for some, the top-notch performance, impeccable specs, and solid warranty might make them a consideration worth pondering.
Flow's Verdict
In the saturated market of high-end carbon wheels, the Chris King MTN30 wheelset stands out not just for its price but for its comfortable and smooth ride, robust build, quality hubs, dependable warranty, innovative technology, and commitment to sustainability.