In conjunction with Canyon Bikes Australia, we ran a competition last year, we drew the winners, booked it all in and here is how it went down. Garth from Rockhampton, QLD, got real lucky and his name came out of the hat. His mate Joel was the lucky bugger that got the invite to come along, and joining us all the way from New Zealand was National Enduro Champion, Justin Leov from the Canyon Factory Racing Team.
Canyon Australia's Darryll Moliere had to be there to supervise, of course, and pick up the bar tab. So we had a great crew, ready to descend on the tiny town of Derby in Tasmania's North East for a dream weekend of riding sweet trails on sweet bikes.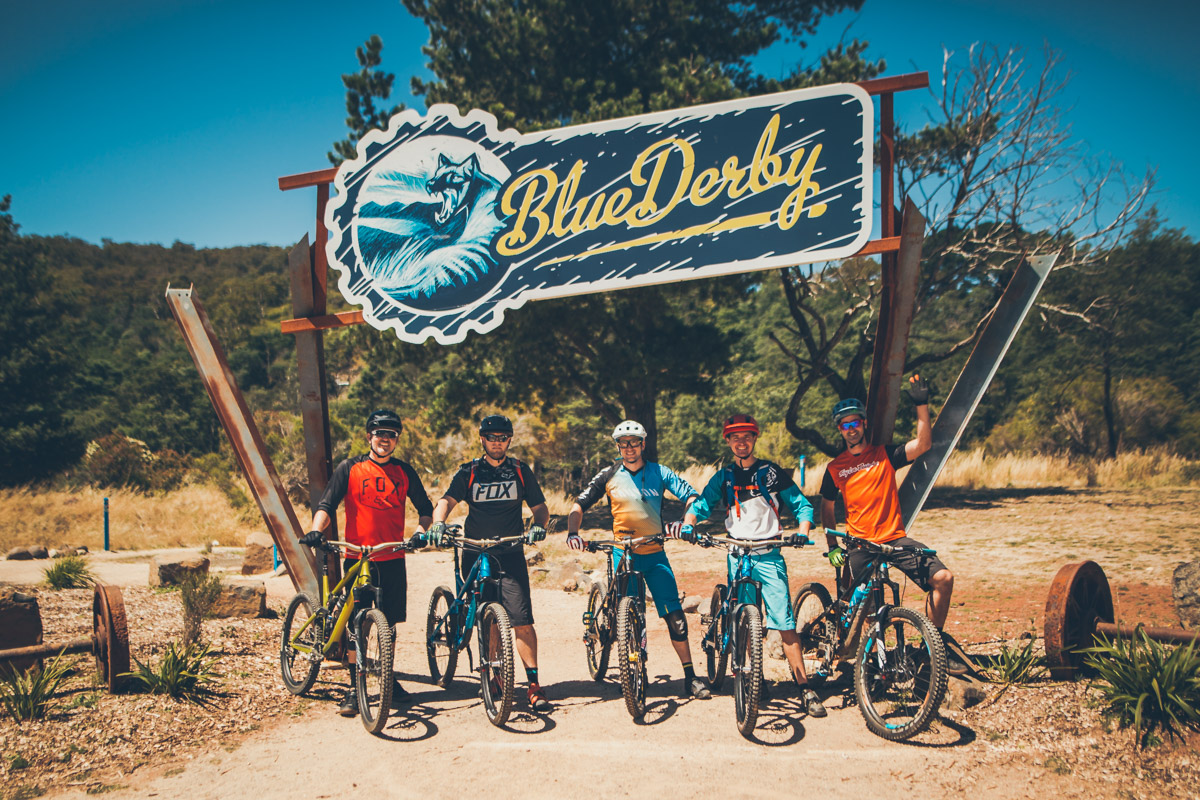 Fresh out of the box was a pair of new Canyon Strives for the guys to ride, these things are amazing to ride with excellent suspension and versatility. We have one on long term test.
And Darryll had his Canyon Spectral with him, the smaller 140mm travel brother of the Strive. We got along with that bike quite well too, take a look here.
---
Branxholm pub, the epitome of home cooked pub grub and hospitality.
There is no trip to Derby without a meal at one of the iconic small town pubs like the Weldborough Hotel or Branxholm Hotel, serving up a good dose of classic Tasmanian atmosphere and a chance to meet some locals over a Little Rivers beer or two.
---
Blue Tier, Weldborough Pub, Atlas with shuttles. Best day eveeeeeeeerrrr!
---
One last shred, please don't send us home!
After a run down the Bule Tier, lunch at the pub and back up the other side to Atlas you'd think the guys would have had their fill, but no. With Justin foaming for more it was time to squeeze in another shuttle up to Black Stump for one more run down Return To Sender, the unanimous favourite of the local loops.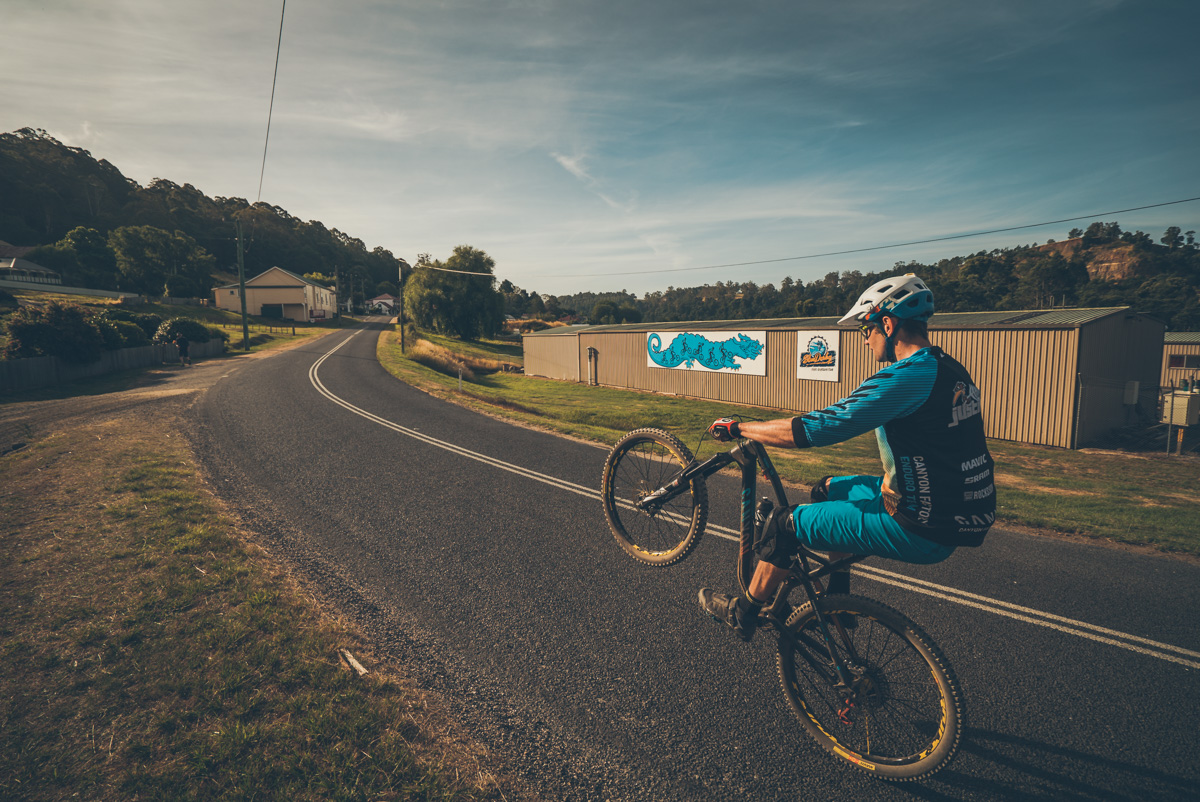 Now if that is not a dream weekender, we don't know what is. Cheers to Joel and Garth for being complete legends, awesome company and great riders too. Justin Leov for taking the time out his busy pre-season schedule to join us punters on the trails, Buck and Jude, Darren and Josh, Minnie Jessop and Reuben at Vertigo MTB for the laughs, riding itinerary, and uplift shuttles. And a huge cheers to Darryll at Canyon for pulling it all together like a guru, bringing great new bikes to ride, cold beers, a rad Canyon van to cruise about it, and keeping the stoke levels high.
It sure pays to enter in a prize competition, lucky buggers!
---
Want more Derby?
Blue Tier:
https://flowmountainbike.com/features/blue-derbys-new-trail-the-blue-tier-big-chook/
Shear Pin & 23 Stitches:
https://flowmountainbike.com/features/blue-derbys-new-trail-shear-pin-23-stitches/
Return To Sender:
https://flowmountainbike.com/features/blue-derbys-new-trails-return-to-sender-flickety-sticks-upper/
Atlas:
https://flowmountainbike.com/features/blue-derby-stage-3/
More more more Derby!
https://flowmountainbike.com/features/must-ride-derby-tasmania/