The Pivot Shuttle SL is a brand new electric mountain bike that signals Pivot Cycles arrival in the lightweight e-MTB game. Based around a full carbon frame with the new Fazua Ride 60 drive system, the Shuttle SL comes with an impressive sub-17kg claimed weight. Not only does that make it 5kg lighter than the regular Shuttle, it also makes this one of, if not the lightest e-MTB in its category.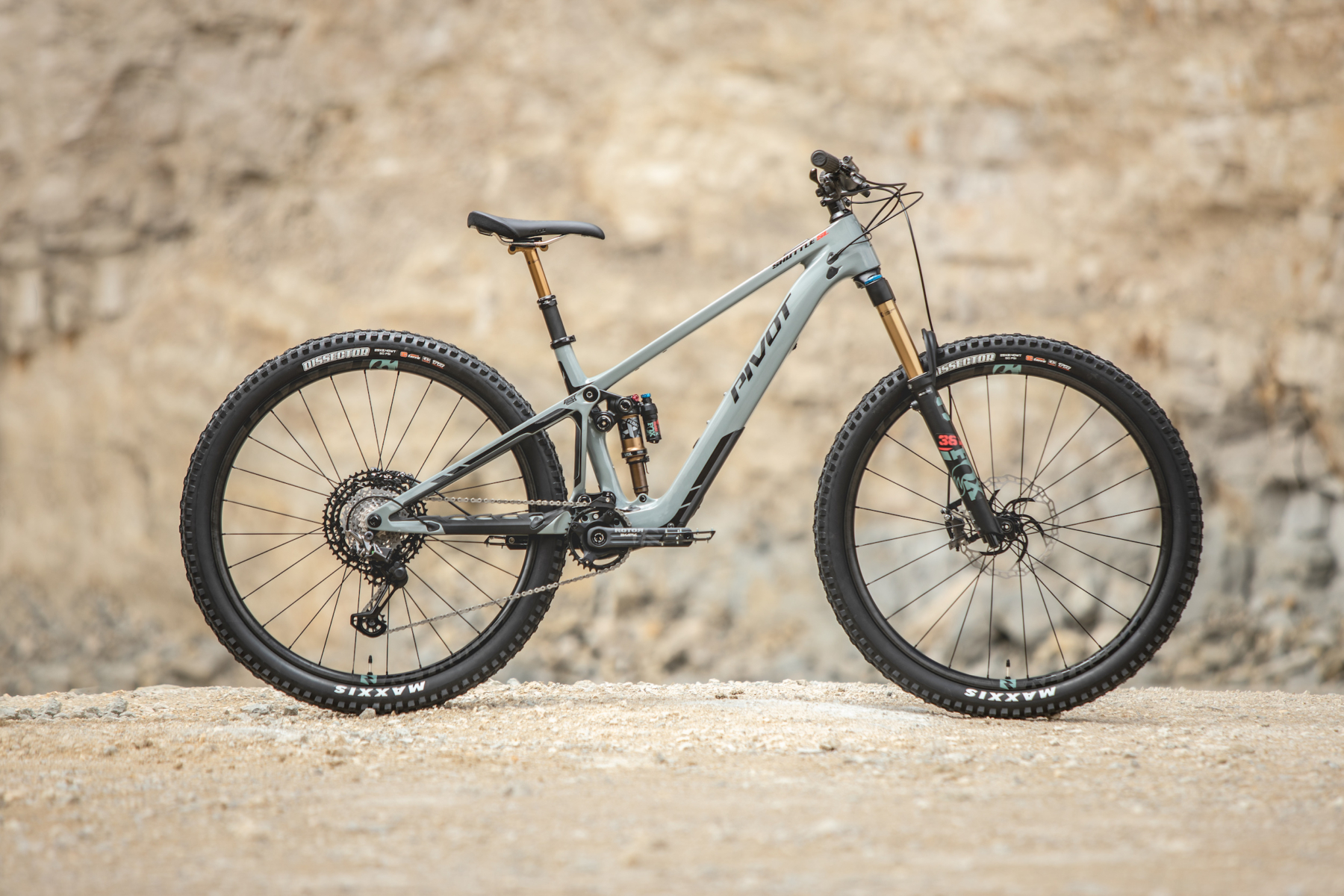 An overview of the Pivot Shuttle SL
The Pivot Shuttle SL joins the existing Shuttle, which is a heavy-duty e-MTB that's based around a Shimano EP8 motor and a huge 726Wh battery. The regular Shuttle is equipped with dual 29in wheels, burly components, a 160mm fork and 140mm of rear travel.
In comparison, the Shuttle SL is a much lighter and sleeker e-MTB that also uses 29in wheels, but features a touch less travel. Up front is a 140-150mm travel fork, while the dw-link suspension platform provides 132mm of rear wheel travel.
This puts the Shuttle SL into a similar space as other lightweight e-MTBs including the Trek Fuel EXe, Orbea Rise and Specialized Levo SL. There are some key differences however, starting with the choice of motor.
Fazua Ride 60
Unveiled just a couple of months back, the Fazua Ride 60 system is a new lightweight motor and battery that has been purpose-built for the latest breed of lightweight, mid-powered e-MTBs. Transition was one of the first companies to announce it would be making use of Fazua's new motor, and Pivot is the latest brand to jump on board.
As its name suggests, the Ride 60 motor produces a peak torque output of 60Nm. The motor is claimed to weigh just 1.96kg, which is only slightly heavier than the TQ motor used in the Trek Fuel EXe.
Powering the motor is a 430Wh battery, which offers notably more capacity than the Fuel EXe (360Wh), Rise (360Wh) and Levo SL (320Wh). According to Fazua, this battery weighs 2.2kg and takes just 3.5 hours to recharge. For riders looking to boost capacity, Fazua will be introducing the option of a 210Wh range extender battery in early 2023.
Completing the Fazua Ride 60 system is the LED hub that's integrated into the frame's top tube, a discreet ring controller next to the left-hand grip, and a smartphone app for tuning the assistance levels.
Pivot Shuttle SL weight
As with every Pivot mountain bike, the Shuttle SL frame is made from carbon fibre using the brand's Hollow Core moulding process. It looks particularly sleek for an e-MTB thanks to the slim battery and enclosed downtube.
The carbon chassis, along with the lightweight Fazua Ride 60 system and high-end build kit means the Shuttle SL is one of the lightest e-MTBs in its class. Claimed weight for the top-end Shuttle SL Team WC model is just 16.47kg, which is bonkers!
To put that number into perspective, here's how it compares to the claimed weights of some of its competitors;
Pivot Shuttle SL Team WC: 16.47kg
Orbea Rise M-LTD: 16.5kg
Specialized S-Works Levo SL: 16.9kg
Trek Fuel EXe 9.9 XTR: 17.47kg
We'll point out here that Pivot has equipped the Team WC model with some particularly lightweight parts in order to hit that figure. This includes Maxxis Rekon tyres with dainty EXO casings, a 140mm travel Fox 34 FIT4 fork and an in-line Float DPS shock.
Orbea has taken a similar route with its top-end Rise M-LTD model, and we'd argue that this approach is largely about grabbing headlines. In fact, this is a topic that we discussed recently with the team at Merida.
While there are probably people out there who will be fine with those lightweight builds, we expect most folks looking at these bikes will be considering the regular models that feature more aggressive tyres, piggyback shocks and bigger forks. Of course the more practical components do make the bike heavier. In the case of the Shuttle SL, the weight of the non-WC models is claimed to be 17.5-18.5kg. Still very light, but not quite as headline-grabby.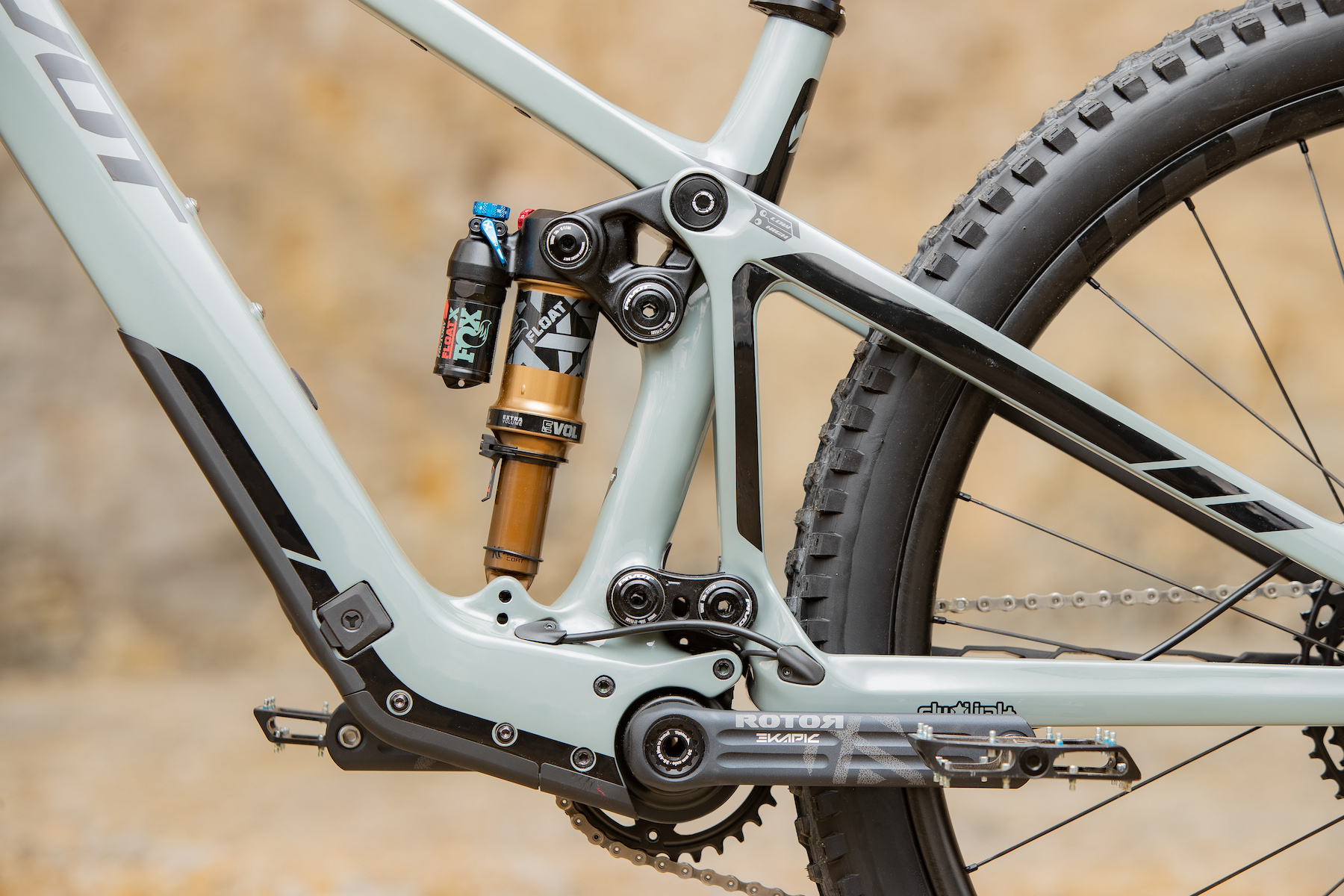 Geometry & frame features
While the travel of the Pivot Shuttle SL puts it somewhere between the Trail 429 and Switchblade, its geometry is significantly more aggressive than both of those bikes. In fact, it's much closer to the Firebird enduro bike.
The Shuttle SL gets a slack 65° head angle with long reach measurements across its four frame sizes. There's a 76° seat angle, and as with the Firebird, you'll find size-specific rear centre lengths. There isn't a huge variation, with smaller frames featuring a 432mm rear end, which grows to just 438mm on the XL.
It's an impressively short back end for a 29er e-MTB, which Pivot has been able to achieve with its 157mm wide Super Boost rear hub spacing. The compact suspension linkage also allows for plenty of standover clearance and a short, straight seat tube that accommodates modern long-stroke dropper posts.
Speaking of space-efficient features, every frame will fit a large bottle, and there's an additional accessory mount underneath the top tube. You'll find familiar rubber armouring across the swingarm's drive-side, as well as a Hi/Lo geometry flip chip in the machined alloy rocker link.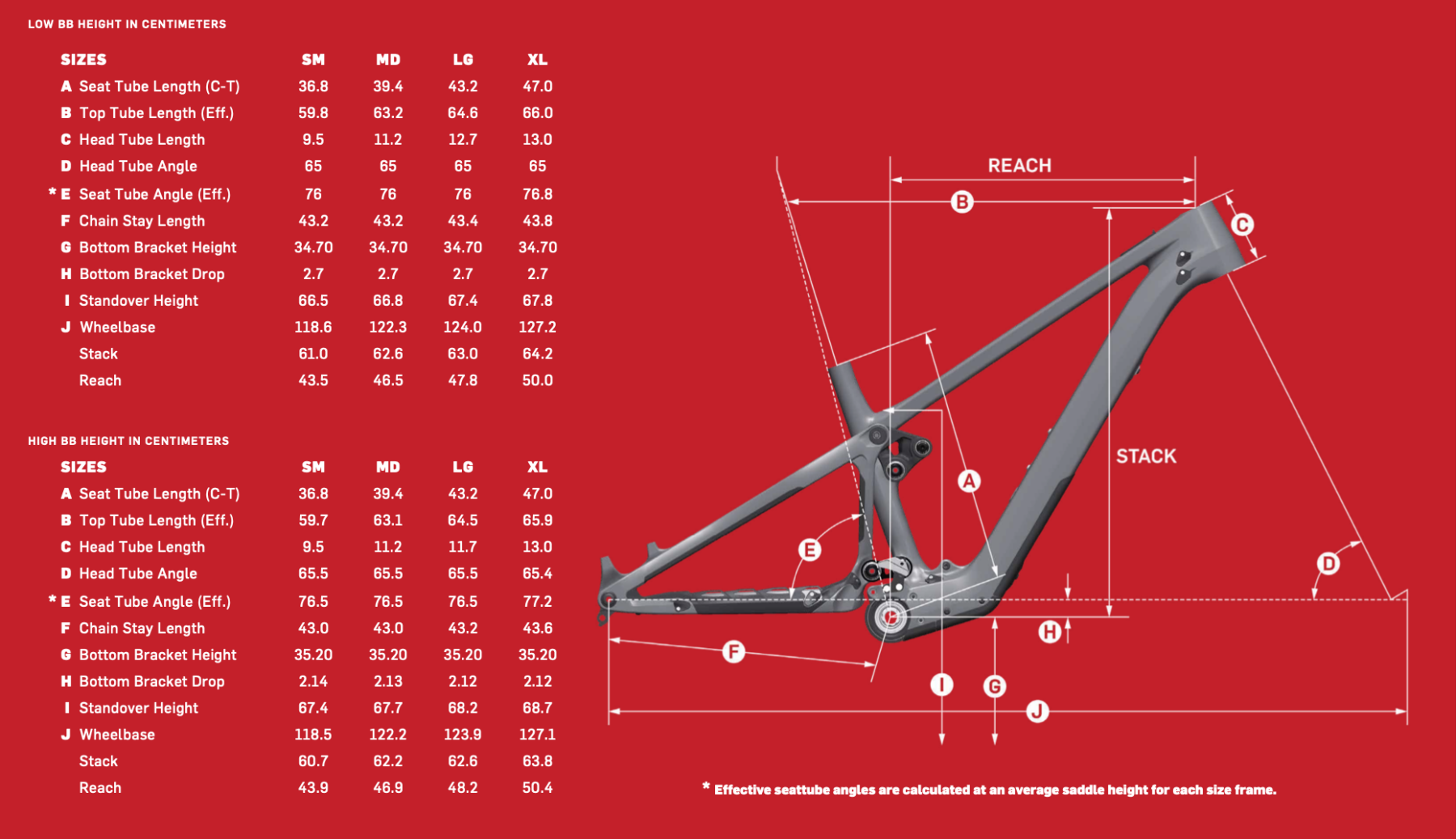 Pivot Shuttle SL price & specs
There will be four models in the Pivot Shuttle SL range, all of which feature the same carbon chassis and Fazua Ride 60 system.
Prices will start at $14,999 AUD for the Shuttle SL Ride SLX/XT model, and will go up to $21,000 AUD for the Shuttle SL Team XTR.
As for availability, the SRAM-equipped Pro X01 will be available this September, while the other three models will be due to arrive in Australia in 2023.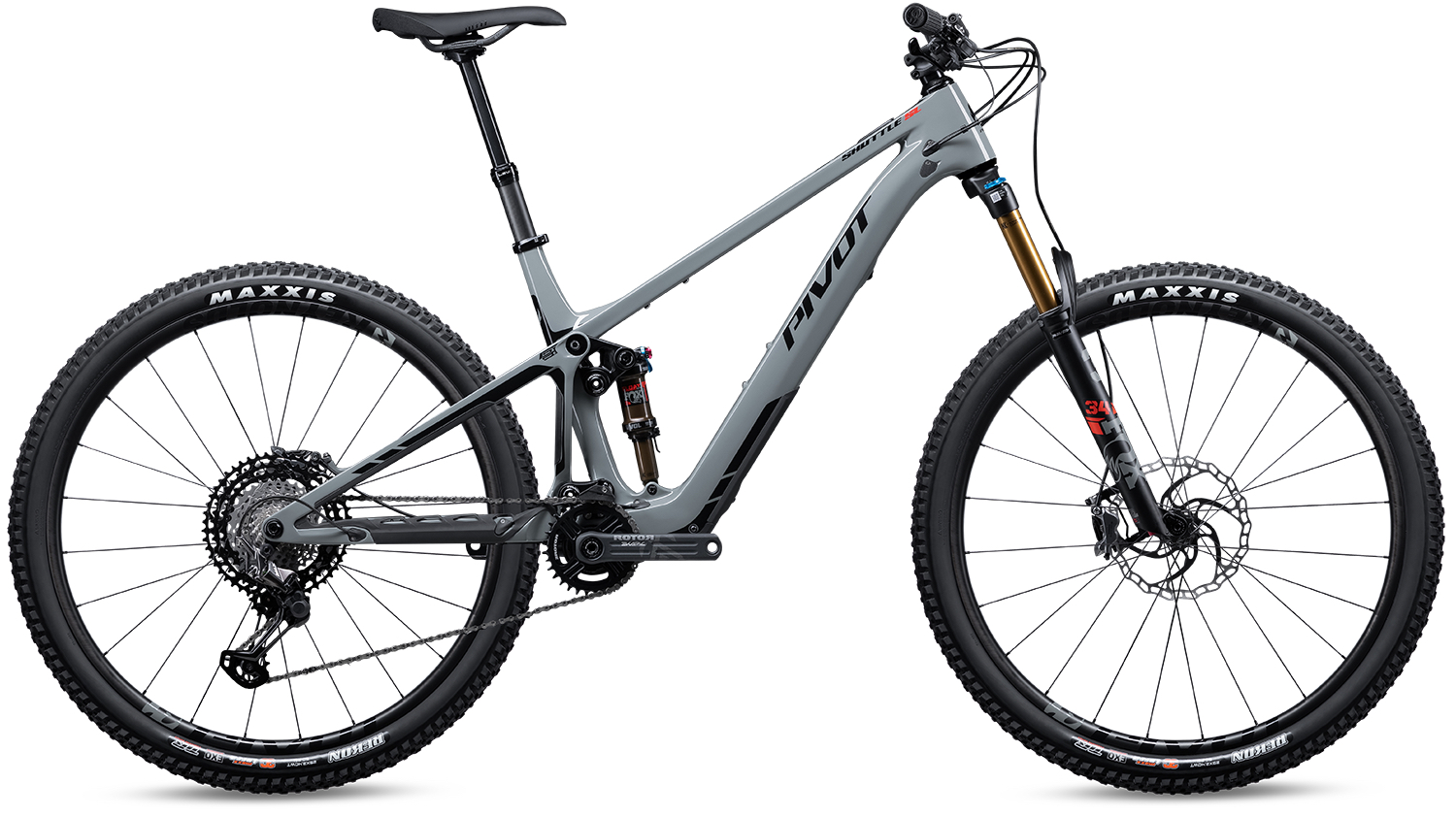 Pivot Shuttle SL Team XTR World Cup
Frame | Carbon Fibre, dw-link Suspension Design, 132mm Travel
Fork | Fox 34 E-Tuned, Factory Series, FIT4 Damper, 44mm Offset, 140mm Travel
Shock | Fox Float DPS, Factory Series, 185x55mm
Drive Unit | Fazua Ride 60, 60Nm Peak Torque
Battery | Fazua 430Wh
Wheels | Reynolds Blacklabel 309/289 XC Carbon, Rim Width: 30mm Front & 28mm Rear
Tyres | Maxxis Rekon EXO 3C MaxxTerra 2.4in Front & Rear
Drivetrain | Shimano XTR 1×12 w/Rotor EKapic 32T Crankset & 10-51T Cassette
Brakes | Shimano XTR 4-Piston w/203mm Front & 180mm Rear Galfer Rotors
Bar | Phoenix Team Low Rise Carbon, 780mm Width
Stem | Phoenix Team Enduro/Trail, 45mm Length
Seatpost | KS LEV Ci, 31.6mm Diameter, Travel: 150mm (S), 175mm (M-XL)
Saddle | Phoenix WTB World Cup Volt, Carbon Rails
Claimed Weight | 16.47kg
RRP | $21,000 AUD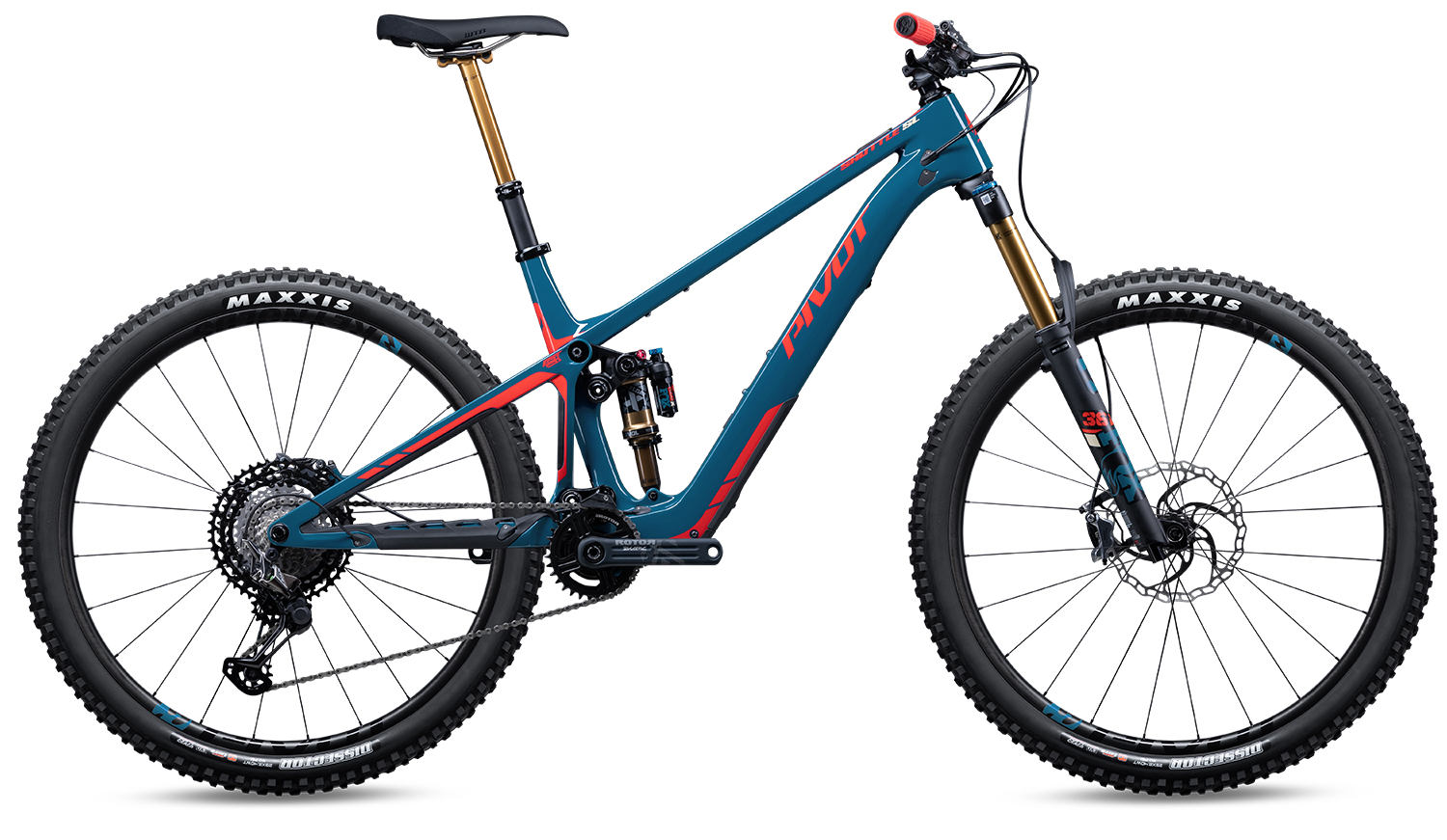 Pivot Shuttle SL Team XTR
Frame | Carbon Fibre, dw-link Suspension Design, 132mm Travel
Fork | Fox 36 E-Tuned, Factory Series, GRIP2 Damper, 44mm Offset, 150mm Travel
Shock | Fox Float X, Factory Series, 185x55mm
Drive Unit | Fazua Ride 60, 60Nm Peak Torque
Battery | Fazua 430Wh
Wheels | Reynolds Blacklabel 309/289 XC Carbon, Rim Width: 30mm Front & 28mm Rear
Tyres | Maxxis Dissector EXO 3C MaxxTerra 2.4in Front & Rear
Drivetrain | Shimano XTR 1×12 w/Rotor EKapic 32T Crankset & 10-51T Cassette
Brakes | Shimano XTR 4-Piston w/203mm Front & 180mm Rear Galfer Rotors
Bar | Phoenix Team Low Rise Carbon, 780mm Width
Stem | Phoenix Team Enduro/Trail, 45mm Length
Seatpost | Fox Transfer, Factory Series, 31.6mm Diameter, Travel: 150mm (S), 175mm (M-L), 200mm (XL)
Saddle | Phoenix WTB Volt Team
Claimed Weight | 17.5kg
RRP | $21,000 AUD
Pivot Shuttle SL Pro X01
Frame | Carbon Fibre, dw-link Suspension Design, 132mm Travel
Fork | Fox 36 E-Tuned, Factory Series, GRIP2 Damper, 44mm Offset, 150mm Travel
Shock | Fox Float X, Factory Series, 185x55mm
Drive Unit | Fazua Ride 60, 60Nm Peak Torque
Battery | Fazua 430Wh
Wheels | DT Swiss XM 1700, Alloy Rims, 30mm Internal Rim Width
Tyres | Maxxis Dissector EXO 3C MaxxTerra 2.4in Front & Rear
Drivetrain | SRAM X01 Eagle 1×12 w/Rotor EKapic 32T Crankset & 10-52T Cassette
Brakes | Shimano XT 4-Piston w/203mm Front & 180mm Rear Galfer Rotors
Bar | Phoenix Team Low Rise Carbon, 780mm Width
Stem | Phoenix Team Enduro/Trail, 45mm Length
Seatpost | Fox Transfer, Factory Series, 31.6mm Diameter, Travel: 150mm (S), 175mm (M-L), 200mm (XL)
Saddle | Phoenix WTB Volt Pro
Claimed Weight | 18.2kg
RRP | $17,999 AUD
Pivot Shuttle SL Ride SLX/XT
Frame | Carbon Fibre, dw-link Suspension Design, 132mm Travel
Fork | Fox 36 E-Tuned, Performance Series, GRIP Damper, 44mm Offset, 150mm Travel
Shock | Fox Float X, Performance Series, 185x55mm
Drive Unit | Fazua Ride 60, 60Nm Peak Torque
Battery | Fazua 430Wh
Wheels | DT Swiss M 1900, Alloy Rims, 30mm Internal Rim Width
Tyres | Maxxis Dissector EXO 3C MaxxTerra 2.4in Front & Rear
Drivetrain | Shimano SLX 1×12 w/Praxis ETOR 32T Crankset & 10-51T Cassette
Brakes | Shimano SLX 4-Piston w/203mm Front & 180mm Rear Galfer Rotors
Bar | Phoenix Team Low Rise Alloy, 780mm Width
Stem | Phoenix Team Enduro/Trail, 45mm Length
Seatpost | e*13 Vario, 31.6mm Diameter, Travel: 150-180mm (S-M), 180-210mm (L-XL)
Saddle | Phoenix WTB Volt Race
Claimed Weight | 18.5kg
RRP | $14,999 AUD