Back in the golden days of 2019, we published our list of bikes pushing the $10k envelope, and it turned out to be alarmingly easy. There we discussed the many factors contributing to price increases, ranging from the proliferation of e-MTBs to the introduction of techy electronic suspension systems.
Unfortunately, those days of 'normalcy' are nothing but a dreary memory, and after March 2020, everything changed.
As the supply chain issues intensified over the course of the pandemic, the horrifying new reality hit just about every aspect of cycling. Compounded by a tidal wave of new riders, we started finding it difficult to source even basic items. Oh, you'd like some new grips? Not a chance, buddy. Front tyre looking a bit worn, eh? I'm afraid you'll have to glue those sidewalls for the next year or so, madam. Interested in one of our newfangled magnetic bottles? Nope! Find a mountain stream.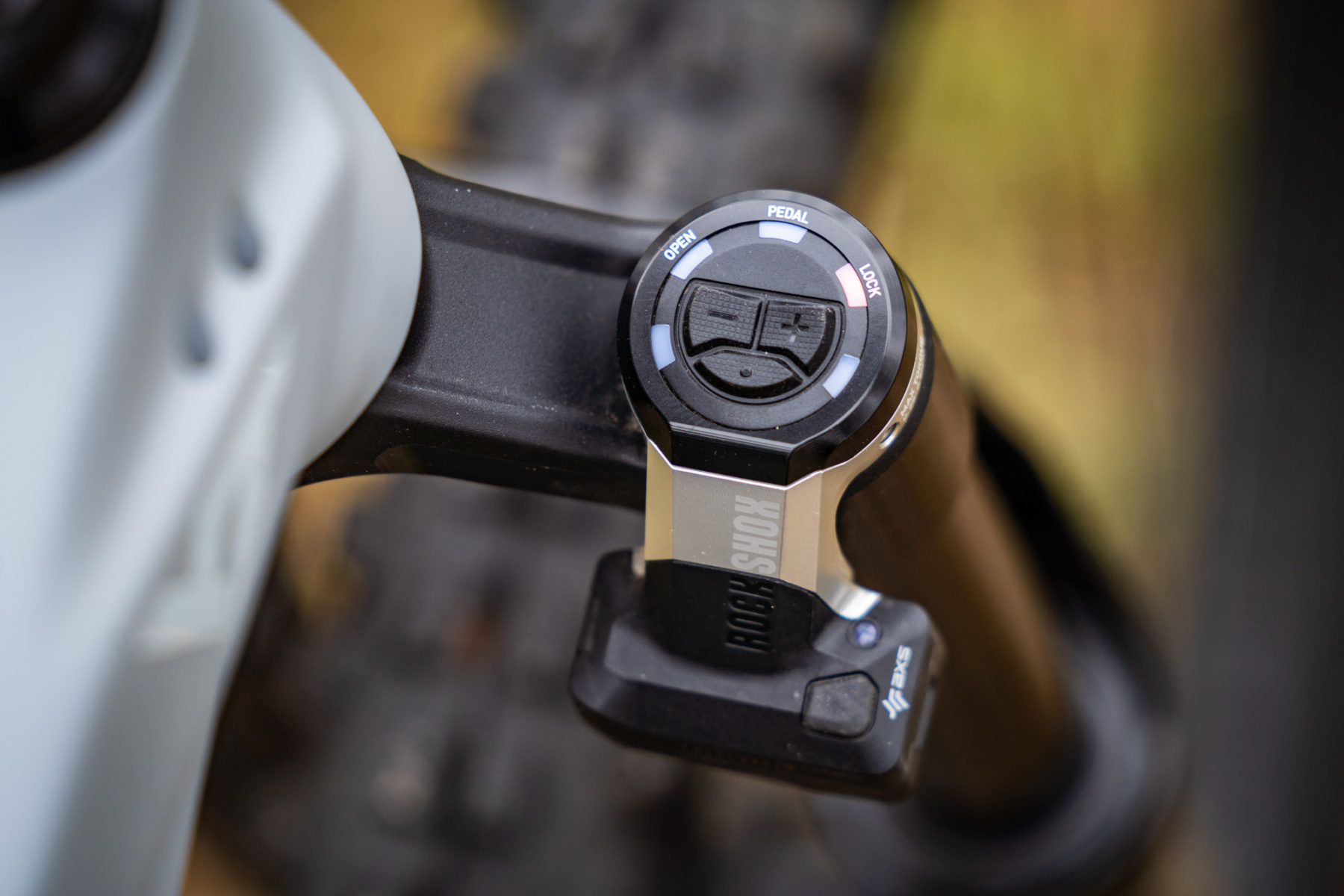 While shipping containers languished in ports the world over, bound for the high seas without the boats to transport them, factories shut down lacking the workforce to produce the many components that amount to a bicycle. Delays aside, skyrocketing material and freight costs created a perfect storm in a sport we'd argue was already pricey. Factor in RockShox whispering "Flight Attendant" softly in our ears, and we find ourselves in a new era of costly MTB's.
For 2022 we're setting the bar at a dizzying minimum of $12,500 AUD, and adding some notable mentions from boutique brands offering their own take on ludicrously priced rides.
Most expensive bikes of 2022
1. Giant Trance Advanced Pro 29 0 — $13,999 AUD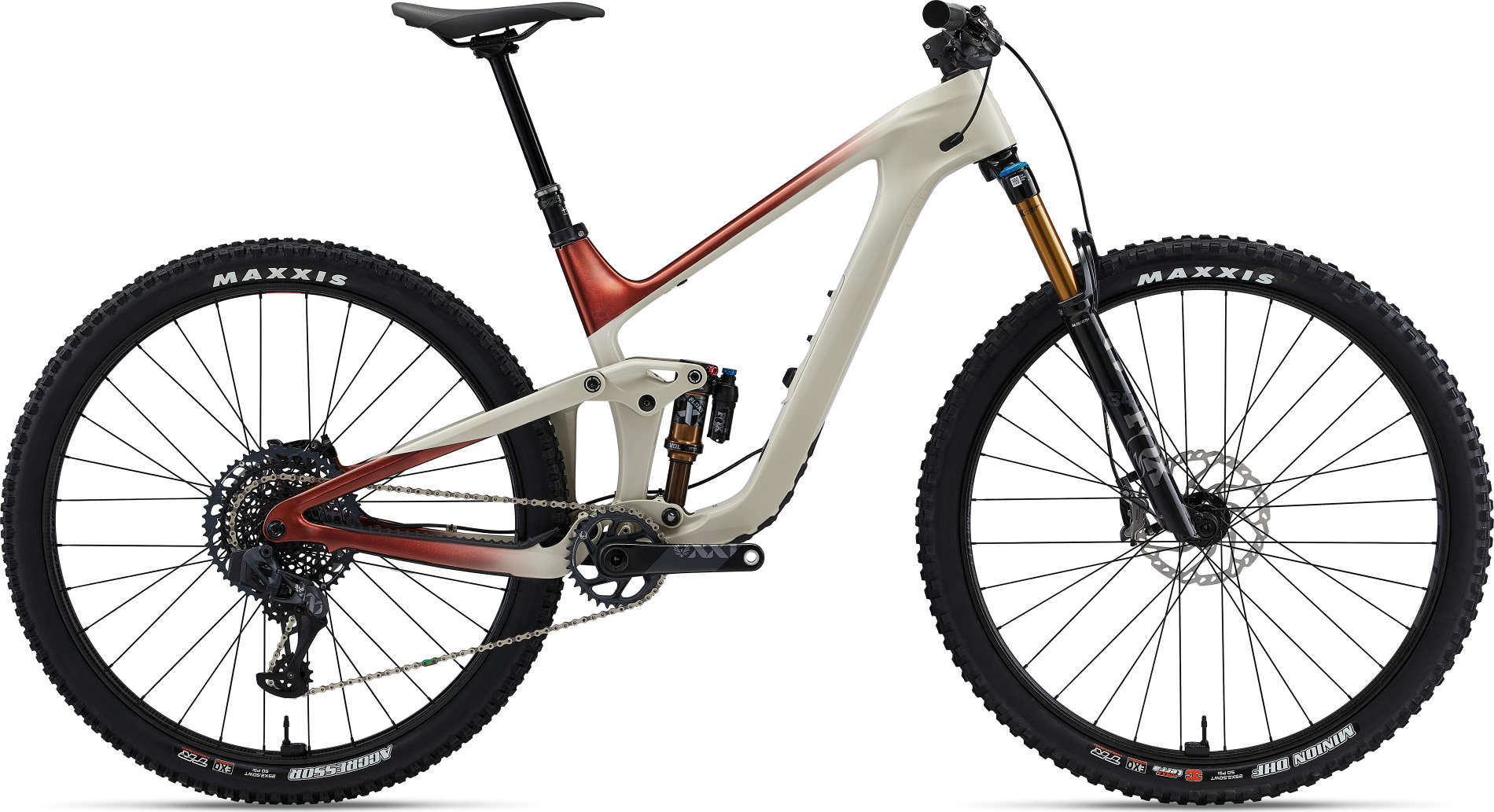 Giant isn't necessarily a brand you'd expect to see on such a list, but its Reign made our last rundown after breaking the $10k barrier, and the Trance Advanced Pro 29 0 has arrived to blow the budget even further. With the light and stiff 130mm Fox 34 with a Grip2 Damper and 120mm Fox Float X Factory, you're given the option of advanced tunability with a flip-chip, allowing for adjustment of the head and seat tube angles.
At $14k for the Advanced Pro 29 0, you'd hope to see a bike smothered in technology, so the inclusion of XX1 AXS shifting and ZIPP Moto 29 Carbon wheels, complete with TyreWiz, starts to help make sense of things — even if your bank manager can't quite grasp why you're hoping to remortgage the house. We recently tested the Fox Live Valve equipped version of this bike, which is significantly cheaper than the top-end spec seen here — check out our Giant Trance 29 full review.
2. Yeti SB115 Turq AXS XX1 Eagle — $14,990 AUD
The constant one-upmanship involved in developing bikes will always present new and unique challenges to brands, but it's arguably harder when you have level-up one of your outgoing models. Herein lay the problem Yeti faced when replacing the revered SB100, a race-bred rocket ship loved by trail and XC rippers alike. It is also a bike that caused Team Flow a great deal of heartbreak during our Yeti SB100 review. Described a bit clumsily by the company as 'Multi-stage, multi-day, more involved, higher speed,' the jury's out on whether the SB115 lives up to the marketing bombast of its forebear. What we know for sure is that it's highly expensive and more than worthy of a place on this list.
There's an unsurprisingly high-end parts list to help you in justifying your decision to buy a near $15k bike, including a Chris King headset, 130mm Fox Factory 34, a Fox Factory Float DPS shock, and a flurry of AXS wireless spiciness at the XX1 level.
3. Scott Spark RC SL EVO AXS — $15,999.99
The new Scott Spark launched in late 2021 with bold intentions, and it was met with the usual sliding scale of impassioned critical response associated with a major redesign. We've been lucky enough to test out the latest model and did a full 2022 Scott Spark review late in 2021 which didn't disappoint. Although it may infuriate your accountant and local mechanic alike with its hidden shock design, paired with the complex TwinLoc system promising great expense and potentially tricky serviceability. Love it or loathe it, it's hard to argue with such clean, uncluttered lines you'll spend hours ogling — that is, once your eyes stop watering enough to regain clear vision. Priced at $15,999.99 AUD, this is one of the pricier off-the-peg bikes getting around.
For the money, Scott has left no stone unturned with Kashima gold coating slathered on the 120mm Fox 34 Stepcast Float Factory fork, and Nude 5 Factory Evol shock for a truly gangster 'downcountry' rig. You even get a power meter equipped crankset and a Gucci set of Syncros Silverton SL2-30 carbon wheels, complete with Tyrewiz.
4. Trek Slash 9.9 XX1 AXS Flight Attendant — $16,599.99
Described by Trek as 'monster truck meets magic carpet,' the Slash received a much-needed update in 2021. You can see what we thought about the latest model in our 2021 Trek Slash review. The newly designed enduro frame is built like a seedy nightclub bouncer, with little concern for jagged rock gardens and melon-sized trail chunder.
Higher-end models receive the outstandingly stiff RockShox ZEB fork for extra confidence on choppy descents, but for those who need an additional level of exclusivity, let us point your attention towards the XX1 AXS Flight Attendant model at a cost of nearly $17k. The Slash is further proof that electronic automation is here to stay on bikes, with all manner of servos and machines responsible for operating the fork, shock, dropper post and rear derailleur. We're willing to ignore the impending Terminator robot apocalypse when a bike looks this good.
5. Pivot Mach 4 SL Team XX1 AXS w/ Fox Live Valve — $17,999 AUD
Bike development moves at a searing pace, and XC has been pushing the boundary of lightweight, laser-guided race rockets for years. From adding dropper posts with a minimal weight penalty, to forward-thinking geometries aimed at improving confidence on increasingly spicy descents, tech is pushing the race field beyond the speed of sound.
Enter the Pivot Mach 4 SL, offering savage climbing capabilities, and openly encouraging death grip descending for lycra-clad racers and local segment hunters alike. This bike made our list last time around, and we've decided to feature it once again because there is an even more expensive build on offer.
Hover the cursor over the top-end model, and you're greeted with Fox Live Valve technology, coupled with a Factory 34 Stepcast fork, and a buttery smooth Factory DPS shock, while an XX1 AXS groupset serves as the cherry on top. It's all rounded out (geddit?!) with DT Swiss XRC 1200 wheels spinning around the brand's own 240 hubs. Sure it'll cost you about the same as operating a fully crewed superyacht in the Maldives for a month, but it's almost guaranteed to halve your Strava times. Probably.
6. Santa Cruz Bronson/Rubion 4 CC XX1 AXS RSV — $17,399
The Santa Cruz Bronson and Juliana Roubion have some expensive new haircuts for 2022, with the mullet equipped enduro bikes priced at $17,339 in the top-spec. Designed for half shell hucking and soulful sends, the frame is based around 150mm of VPP suspension and a 160mm fork at the front — both dressed in Kashima, duh.
There's no newfangled electronic suspension here, just some good old fashioned wireless shifting, courtesy of SRAM's XX1 Eagle AXS. To be sure that all your riding mates can hear you coming from a mile away, the Reserve 30 Carbon wheels are packaged with Industry Nine's, 690-point-of-engagement, Hydra hubs, kept in check by SRAM's Code RSC brakes.
7. Specialized S-Works Enduro LTD — $19,000.00 AUD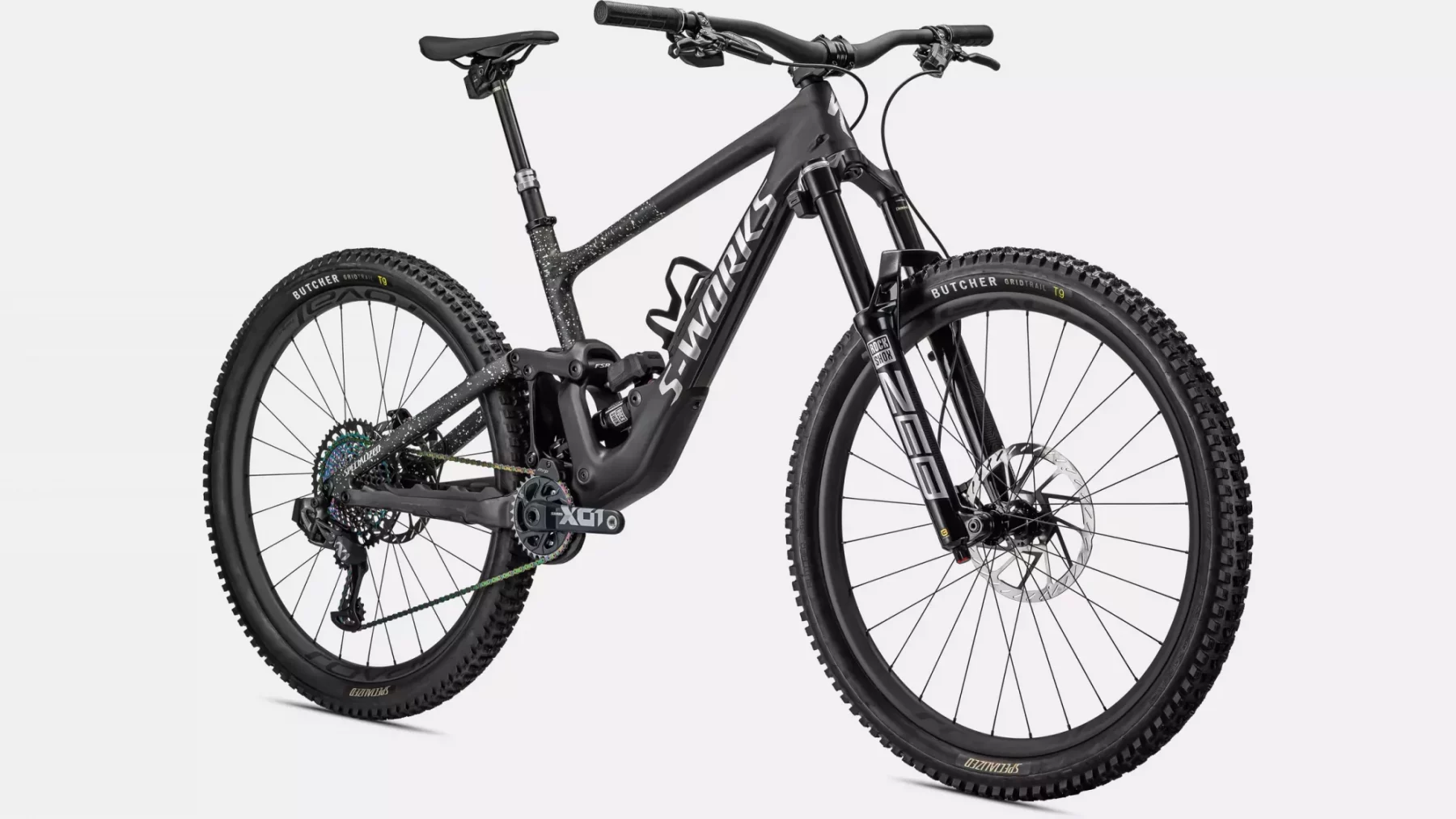 Specialized sit comfortably at the top end of pricing among the big brands, thanks in no small part to their bleeding-edge S-Works range. As reigning champions from our 2019 listicle with the Specialized Levo SL, the brand is back to show commitment to expensive analogue offerings too. While $19,000AUD may buy you a small island, why do that when you can own a murdered out S-Works Enduro, dripping with SRAM's top of the line AXS wireless drivetrain? RockShox are on suspension duties, which wouldn't be complete without the brand new Rockshox Flight Attendant control unit bolted to a rock-steady ZEB fork.
As one of only a handful of complete bikes featuring the new Flight Attendant tech, it's hard to know just how much additional cost is associated. But it's safe to say an automated suspension system which reacts to rider requirements on the fly is going to tack on a few bucks. Prepare to glide down rough, techy trails in near silence with 170mm of travel front and rear, hearing only the muffled cries of your empty wallet.
8. Santa Cruz Heckler 9 CC AXS RSV — $22,749 AUD
The previous version of the Heckler made our last expensive bikes list, and it's back for 2022, with a new frame and bigger price tag. With the option for 29in wheels or a mullet setup, the bike is thrust to warp speed by the Shimano EP8 motor and bounces on 150mm/160mm of suspension.
Throw the brand's Reserve Carbon wheels into the equation and paint some Kashima on the fork and seatpost, and you're looking at over $22,000 AUD for the privilege of riding the second most expensive bike on this year's list. Ain't it beautiful though?
Related:
9. Specialized S-Works Turbo Levo — $24,200 AUD
Topping our list last time around, the S-Works Turbo Levo is still the monarch at the top of the mountain, but for 2022 it's the full power version, and it comes in a few thousand bucks cheaper. But gold-leaf paint jobs are conspicuous in their absence here, and without a Founder's Edition announced, we may see this year's S-Works Turbo Levo superseded yet.
So what do you get for your money? Well, arguably the most blinged-out spec sheet known to the human race. A Fox Factory 38 with the much loved Grip2 damper keeps things stiff and business-like in the gnarliest of rock gardens, while a Fox Float X2 Factory at the rear ensures smooth tracking. Carbon Roval wheels and Magura brakes, a full XX1 AXS groupset and Deity finishing kit amount to an outrageous machine, which should probably have a dedicated bedroom in your mansion. Despite its gargantuan price tag, we adored the Specialized Levo Pro — check out our full Specialized Levo S-Works Levo review.
Oddities from abroad
While we're drooling over bikes that are well beyond our price range, we took a gander beyond what's available on our shores to see where else we could spend the price of a lightly used Toyota Camry.
1 Atherton Bikes AM.200.2 — £8,400 / Approx $15,585AUD
Atherton Bikes finally launched its direct-to-consumer range of frames after years of tinkering, development and rigorous test riding, which has included World Cup Downhill duties under its namesake team, and co-creator Gee Atherton, launching headlong into a Welsh mountain in the name of science.
Straight carbon tubing is bonded into space-age titanium printed lugs, creating a look reminiscent of steel-framed MTB's, but with the cache (and expense) of two exotic materials in one. Wireless shifting, along with other bells and whistles, are eschewed in favour of the dependable SRAM DH specific X01 groupset and bombproof Stans Flow EX3 29in wheels at both ends. Yes, it equates to around $15,585 AUD, and an extra $1,200 AUD for custom sizing, but have you seen how good it looks?
2 Antidote Carbonjack – Ohlins RXF & TTX 22 Custom SRAM X01 — 11,847€ / Approx $18,850 AUD
If deep custom carbon frames hand-built in Poland sounds like your very specific niche, look no further than Antidote Bikes and their utterly nuts Carbonjack. As with any high end, genre-bending frame design, you can expect to see their website filled with acronyms promising unique technologies. Here the proprietary 'FDS Suspension' system claims pedalling efficiency without feedback and superb small bump sensitivity, along with a unique floating shock design which makes for a truly futuristic enduro frame.
Battle through the encyclopedia of tech terms to the bike builder section, and you'll find some wild options, including Industry Nine's Hydra Enduro 315c Carbon wheels. There's also fully customisable paint or raw finishes with options like 'STORMTROOPER INSIDE' or 'CLIENT PERFORMANCE.' Naturally, we're here for the top-shelf offering, meaning Ohlins RXF36 m.2 160mm fork and ​​an Ohlins TTX22M Custom 210×55mm shock. We've also added the future frame service option, which includes repainting along with bushings and bearings replacement — because why not add 599€ if you're already selling a kidney to bankroll the purchase.
3 UNNO EVER Factory — 9,995€/ $15,945 AUD
Easily distinguishable from the card game with a similar name, UNNO makes bleeding edge, carbon exotica frames for each of the key MTB disciplines. They're also further proof that downhill bikes are a new frontier of expense with their 'EVER' builds. Viewed in side profile, the top-tube is pencil-thin and splays at the seatpost to accommodate a suspension linkage that'd be at home in the Guggenheim Museum.
Choose the Factory build on the webstore, and you're greeted by an Öhlins DH38 Race Fork with 200mm of plushy travel, ENVE M930 Wheels on DT Swiss hubs and an X01 DH groupset, with SRAM RSC's brakes bringing the party to a jarring stop. Pretty standard stuff in the world of hyperbikes, you might say.
Final thoughts
Mountain bikes can still be extremely expensive.
As much as the outsider or casual cyclist may scoff at a bike that costs $20,000 AUD, there are clearly people out there willing to pay for them — otherwise, it wouldn't make sense for brands to do it. Interestingly the chart-topping S-Works Levo wasn't quite at the stratospheric level of $26,500 seen back in 2019, but industry-wide price increases may be the most rapid in recent memory.
With that in mind, it's also worth looking at the opposite end of the spectrum to brands like Marin and Polygon, who've been fighting the tide and producing genuinely great, affordable dual-suspension mountain bikes that continue to impress, without shocking price tags.
---
Words: Chris Sansom and Flow MTB