Wil reviews the Cervelo ZFS-5 in Yackandandah, VIC
Following its debut on the World Cup XC race circuit earlier this year, the Cervelo ZFS-5 is finally ready for its official release. As the first full suspension mountain bike from the North American company, the ZFS-5 is a big deal for Cervelo. It follows the introduction of the ZHT-5 hardtail in late 2022, and joins a broader movement of roadie brands (including Wilier, Pinarello, Factor and Ridley) that have recently dived into the XC market.
If you're thinking the ZFS-5 looks familiar, that's because it shares a lot of its DNA with the Santa Cruz Blur. Both Cervelo and Santa Cruz are owned by the Dutch conglomerate Pon Holdings, which has allowed the two brands to benefit from their respective design and manufacturing prowess. Despite the similar appearance however, the ZFS-5 isn't just a rebadged Blur. To dig into the differences and find out if it's ready to take on the best XC bikes on the market, we got our hands on the Cervelo ZFS-5 to put to the test.
---
Watch our video review of the Cervelo ZFS-5 here:
---
Any sentiment along those lines was soon banished within the very first ride. No doubt about it, this is a very, very good XC bike.
Testing the Cervelo in Yackandandah and The Indigo Epic
As a part of our Ride High Country Test Sessions, we paired the speedy Cervelo to a suitably speedy destination. Yackandandah's marvellous singletrack and the new Indigo Epic proved a suitable testing ground. We love the region, and the trails are superb especially the old-school hand-cut Yack Tracks.
For more on the trails in Yackandandah and the Indigo Epic, visit our Destination Hub for maps and tips.
An overview of the Cervelo ZFS-5
The Cervelo ZFS-5 is a full suspension XC bike that's designed to take on the likes of the Orbea Oiz, Scott Spark RC and Pivot Mach 4 SL.
Like some of its competitors, the ZFS-5 is produced in two variants. There's a racy version with 100mm of travel front and rear, and then a more trail-oriented bike that's equipped with a 120mm travel fork and 115mm of rear travel.
Cervelo achieves this two-bikes-in-one trick by changing the fork and increasing the shock stroke from 40 to 45mm. It's a similar move performed by the Santa Cruz Blur, which is offered in both XC and TR versions.
Premium carbon only
Unlike the Blur, the ZFS-5 is only produced in a single frame option. This sees Cervelo bringing its composite layup expertise to the mountain bike world to create a unique, premium full-carbon chassis that's said to be over 200g lighter than the Blur.
According to Cervelo, a bare ZFS-5 frame weighs just 1,472g. Add in a RockShox SIDLuxe or Fox Float SL shock and you're looking at a figure of around 1,718g. That is bloody impressive, and it makes this one of the lightest full suspension frames on the market. Here's how it compares to the rest;
Specialized S-Works Epic EVO – 1,659g
Specialized S-Works Epic World Cup – 1,712g
Cervelo ZFS-5 – 1,718g
Giant Anthem Advanced Pro – 1,735g
Orbea Oiz OMX – 1,798g
Scott Spark HMX SL – 1,870g
Canyon Lux World Cup CFR – 1,894g
Cannondale Scalpel Hi-Mod – 1,910g
Trek Supercaliber – 1,933g
Santa Cruz Blur 4 – 1,933g
Merida Ninety-Six RC – 2,064g
Pivot Mach 4 SL – 2,087g
Elegant simplicity
To achieve its low weight the Cervelo ZFS-5 features slim tube profiles and an uncomplicated single pivot suspension platform. There's a skeletal alloy link that drives the shock, and slender seatstays that flex slightly through the travel. A tidy floating brake mount is employed to allow this flex to occur as close to the axle as possible.
Thanks to the shock layout there's room for two bottles inside the front triangle. There's also a small port underneath the top tube that allows you to route a lockout cable to the shock. As you'd expect, the 100mm travel XC builds come fitted with a dual remote lockout as standard.
Mostly practical furnishings
Despite Cervelo's reputation for pursuing its own press-fit bottom bracket standard in the drop bar world, mercifully the ZFS-5 sticks to a good ol' fashioned threaded BB. It also utilises a conventional 52.5mm chainline (rather than the wider 55mm standard found on bikes like the Giant Anthem and Canyon Lux World Cup), which means you can fit cranks with a narrower Q-factor. There's still good clearance around the stock 2.4in tyres however, and there's room to fit up to a 38T chainring.
You'll also find a neat 1x OneUp chainguide, frame protection for the downtube and chainstay, and of course a UDH dropout.
Up top is a big 1.5in headtube that sees the control lines routed through the upper headset. This adds some complication to bearing replacement, though it doesn't affect cockpit adjustments as it relies on a standard stem and round headset spacers. It also allows for a seriously clean-looking setup with the new generation SRAM brake levers.
Cervelo ZFS-5 geometry
Along with its unique carbon frame, the Cervelo ZFS-5 features different geometry to the Santa Cruz Blur.
For the 100mm travel configuration, there's a relatively slack 67.8° head angle and a 76.3° seat angle. The rear centre length varies from 432-440mm throughout the size range, which Cervelo has achieved by shifting the pivot points on the main triangle. The swingarm itself is otherwise identical across all frame sizes.
The 120mm travel fork kicks the head angle back to a devilish 66.6°. It also lifts the BB by 9mm and shortens the effective reach by 12mm.
Cervelo ZFS-5 price & specs
There will be six models available in the Cervelo ZFS-5 lineup for 2024. Three of those will feature 100/100mm of travel, and the other three offer 120/115mm travel.
Prices will start at $7,800 AUD for the GX Eagle build, and will top out at an eye-widening $17,000 AUD for the XX SL model. Regardless of price, all bikes feature exactly the same full carbon frame. You can see all the specs and prices at the bottom of this review.
Our test bike sits one step down from the top; it's the Cervelo ZFS-5 120 X0 AXS model, and current retail price on this bike is $12,000 AUD.
Cervelo ZFS-5 120 X0 AXS
Frame | Carbon, Single-Pivot Flex Stay Suspension Design, 115mm Travel
Fork | Fox 34 Step-Cast Performance Elite, FIT4 Damper, 44mm Offset, 120mm Travel
Shock | Fox Float, Performance Elite, 190x45mm
Wheels | DT Swiss 350 Hubs & Reserve 28|XC Carbon Rims, 28mm Inner Width
Tyres | Maxxis Rekon EXO 2.4in Front & Rear
Drivetrain | SRAM X0 Transmission 1×12 w/32T Crankset & 10-52T Cassette
Brakes | SRAM Level Silver 4-Piston w/180mm Front & 160mm Rear Centerlock Rotors
Bar | Race Face Next R Carbon, 10mm Rise, 780mm Width
Stem | Race Face Aeffect R Alloy, 60mm Length
Seatpost | RockShox Reverb AXS, 30.9mm Diameter, 125mm Travel
Saddle | Prologo Dimension NDR T4.0
Confirmed Weight | 11.52kg
RRP | $12,000 AUD
Combined with the springy frame, high volume tyres and low profile carbon rims, the ZFS-5 sucks up chatter like an off-road vacuum cleaner.
Testing the Cervelo ZFS-5
In addition to testing out the Cervelo ZFS-5 on home trails, we also spent some time riding it around Yackandandah in Victoria's High Country.
Here we explored brilliant old-school singletrack that incorporated the Kokoda Loop and the iconic Carcass Canyon. The following day we took on the new Indigo Epic Trail, riding from Beechworth to Yackandandah. This 3.5hr backcountry adventure ride was a perfect test for the capabilities of the ZFS-5, with big climbs, fast and flowy descents, and plenty of stunning scenery along the way. Seriously, if you haven't ridden the Indigo Epic yet, put it on your list for this summer!
Cervelo ZFS-5 sizing & fit
To suit my height of 175cm, I've been riding a medium size Cervelo ZFS-5. Despite the on-paper reach sounding a little short at 433mm, the cockpit is modern and roomy. The 42mm BB drop is generous, keeping you nicely tucked into the wheelbase.
I was surprised to see 780mm bars, which makes the ZFS-5 feel like a bigger trail bike with lightweight tyres on. It's kinda rad, and likely welcome for taller and broader riders, though I ended up chopping the bars down to 750mm to better suit my proportions. I also dropped the stem down a couple of spacers to get more weight onto the front wheel. Kudos to Cervelo for leaving plenty of fork steerer for adjustments.
The 75.1° effective seat tube angle is steep enough, and there's room to shunt the saddle forwards or backwards on the rails for dialling in the fit. I'm stoked to see a 125mm travel dropper post, and found the silicone foam grips and snub-nose Prologo saddle to offer excellent comfort.
The only blemish in terms of setup are the Level Silver brakes, which have a limited range of lever reach adjustment compared to the Level Ultimate model. Even with the dial wound all the way in, the lever blades aren't quite as close as I would like.
Suspension setup
Cervelo recommends setting up the ZFS-5 shock with 25-30% sag. I preferred running closer to 25% sag, and found 130psi worked well to support my 67kg riding weight. I set the rebound damping halfway at 7/14 clicks.
The air can comes fitted with a 0.3³ volume spacer inside, so there's plenty of options for tweaking the progression. However, since the new Fox Float shock employs a larger MCU bottom-out bumper than the old Float DPS shock, the end of the travel is already well cushioned. This allows you to run lower pressures with less risk of a hefty clang at full bottom out.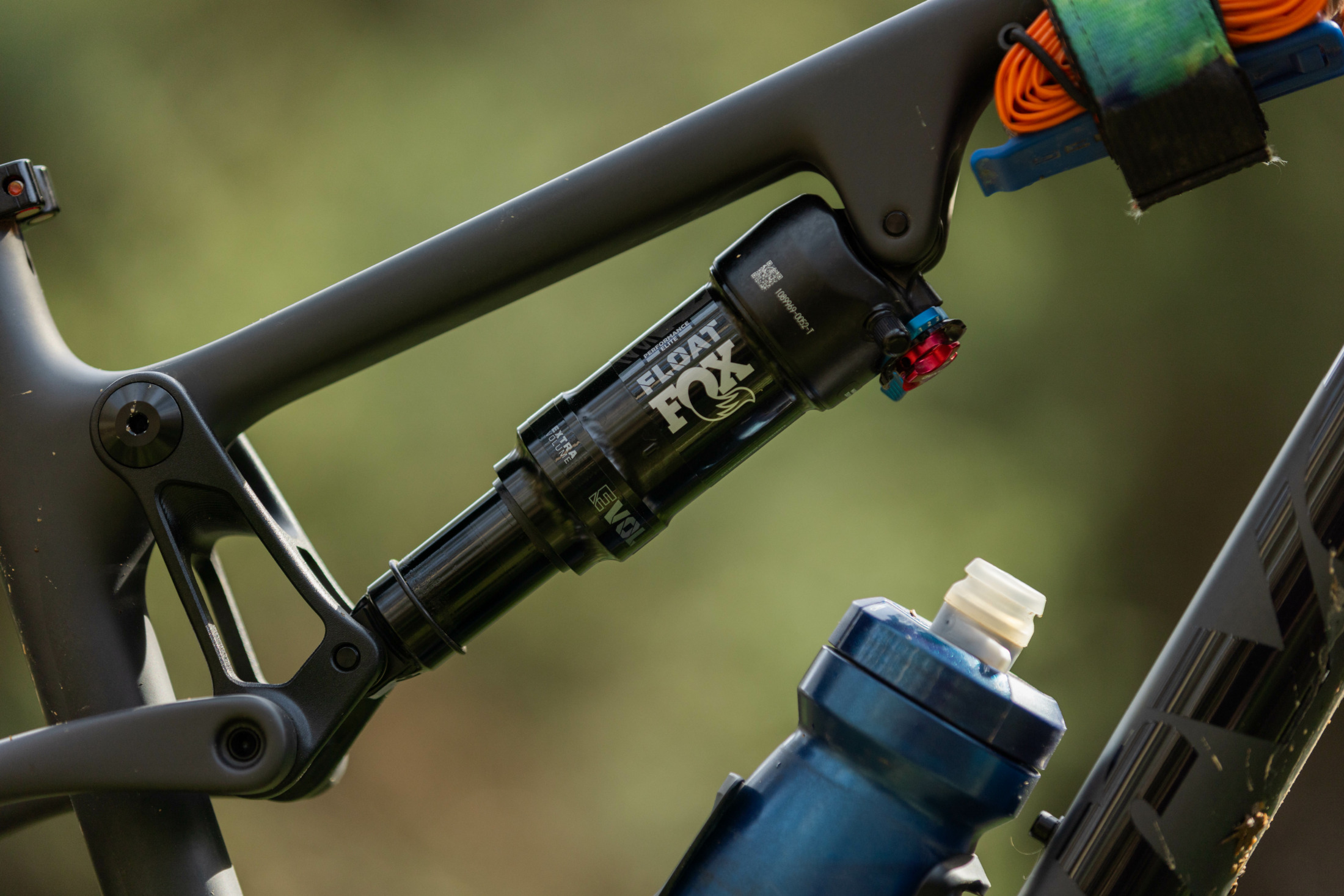 The blue compression lever allows you to flick between Open and Firm compression modes. You then have a black 3-position dial that gives you further low-speed compression adjustment for the Open mode.
Up front I set the Fox 34 Step-Cast fork with my usual settings of 72psi and two volume spacers, and with the rebound damping set halfway at 10/20 clicks.
Cervelo includes a bottle of sealant with the bike and the Reserve rims come fitted with the excellent Fillmore valves, making tubeless setup an absolute doddle.
Cervelo ZFS-5 weight
Confirmed weight for our Cervelo ZFS-5 test bike is 11.52kg without pedals and with the tyres set up tubeless. That's very decent given this bike has 120/115mm of travel and a porky Reverb AXS dropper post (615g confirmed).
The Reserve 28|XC wheelset is quite light however, coming in at a confirmed 1,464g on the workshop scales. There are some other nice weight-conscious touches like the foam grips, and it's worth acknowledging that Cervelo has also spec'd Centerline brake rotors instead of the thicker and heavier HS2 rotors.
You could certainly save weight on the Rekon tyres, which come in just shy of 900g. While these do feature EXO sidewall reinforcement, as usual I fitted a CushCore XC insert into the rear wheel for a little extra insurance.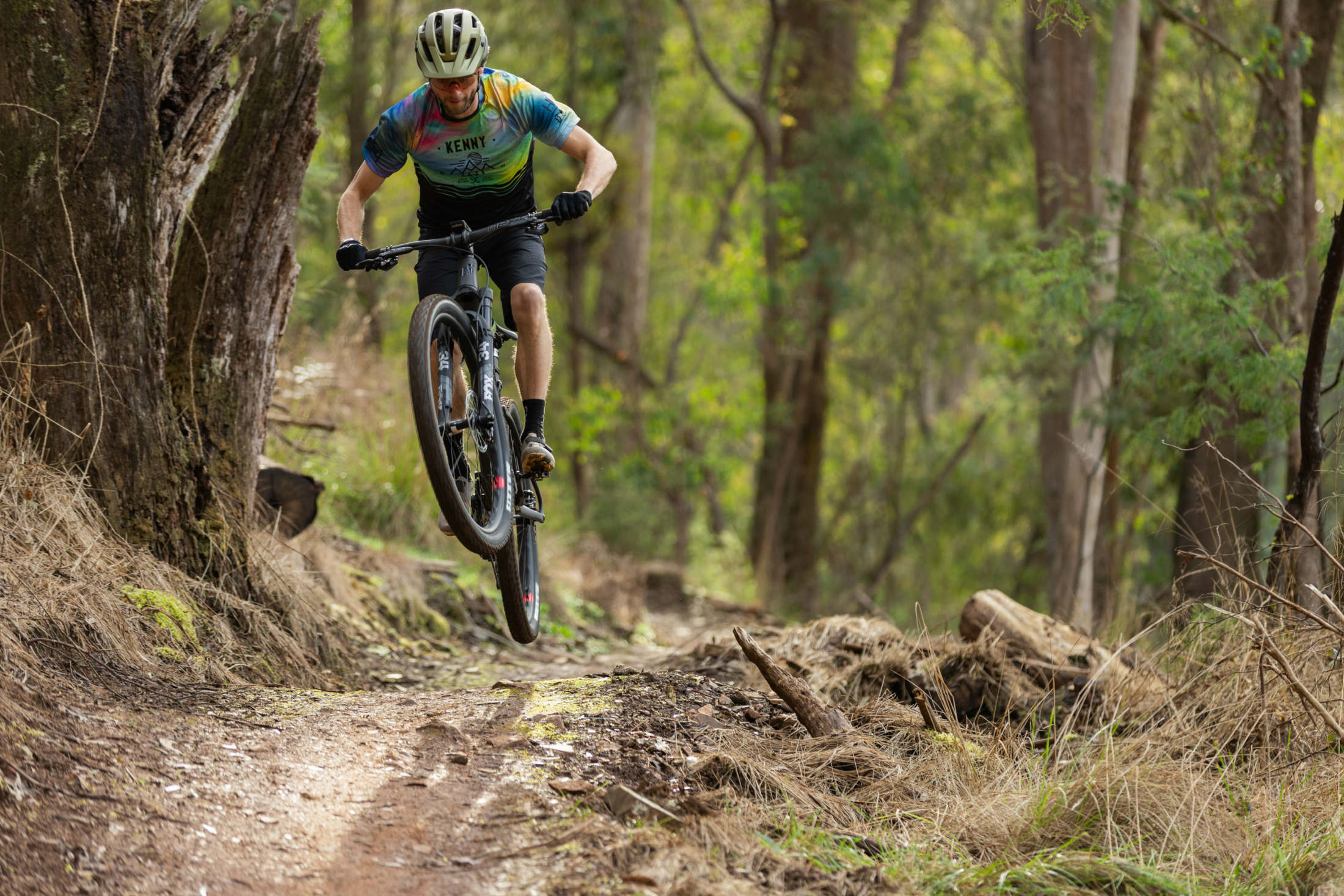 What do we dig about the Cervelo ZFS-5?
When the Cervelo ZFS-5 turned up for testing, it was difficult not to be skeptical. Roadie brands have a questionable track record when it comes to entering the MTB market, and often the only reason they do it is to sate the appetite of brand-loyal fans.
Any sentiment along those lines soon vanished within the very first ride. No doubt about it, this is a very, very good XC bike.
Rolling along the trail the ZFS-5 feels light, smooth and whippy. The Maxxis Rekon tyres don't exhibit a whole lot of resistance on hardpack trails, while the slick DT Swiss hubs and lightweight Reserve 28|XC rims allow you to pick up speed quickly.
The carbon frame also offers a beautifully damped ride quality. It's sprightly and springy, without being overly stiff or wooden like some other big monocoque carbon frames can be. This was especially noticeable on rockier singletrack, where the ZFS-5 refused to ping me about. It rides quietly, though it's also quiet in the literal sense thanks to the SRAM X0 Transmission, the rubber chainstay protector and tightly-managed cable routing. It's been a while since I've ridden such a stealthy bike, and boy what a treat it is!
Slick suspension
There's also excellent sensitivity from the rear suspension on the Cervelo ZFS-5. This comes down to the quality fit and finish of the linkage bearings, as well as the new Float shock with its enlarged negative air spring chamber. There's minimal stiction as the shock eases into its travel, delivering an impressively supple feel for an XC bike. Combined with the springy frame, high volume tyres and low profile carbon rims, the ZFS-5 sucks up chatter like an off-road vacuum cleaner.
I've been testing the Trek Supercaliber lately, which offers a very different ride experience with considerably more feedback from the trail. In comparison, the ZFS-5 is way more compliant. The active suspension allows the rear wheel to follow the terrain and generate more grip over loose rocks and matted roots, while also helping to fight fatigue on longer rides.
There's loads of support on bigger hits too. I've never once heard the rear end bottom out, despite the O-ring showing I've used full travel on several occasions. It's certainly a well-tuned shock, with the smooth-sliding Fox 34 SC proving to be a great match up front.
Big-grin handling
Along with its contemporary cockpit, low BB and slack 66.6° head angle, the Cervelo ZFS-5 is a brilliant descender. I've ridden it on some pretty gnarly trails and it hasn't just survived, but indeed has thrived on being pushed hard and fast.
It's got a really poppy and playful feel, and thanks to the sub-12kg weight, minimal effort is required to get airborne. It's a great bike to jump with, and I've had a load of fun clearing tabletops and searching out creative transitions on rougher sections of trail.
Weight distribution is nicely balanced, with the 435mm rear centre length almost matching the reach measurement on our Medium size test bike. It weaves through twisty singletrack with ease, and the relatively short chainstays allow you to cut a tight arc on uphill switchbacks.
Easy efficiency
Despite the suspension's in-built traction control, there's a good amount of snap to its pedalling performance.
Admittedly the back end can feel a bit soft when plodding along on the way to the trailhead, and you'll benefit from flicking the compression lever into the Firm position whenever you're on bitumen or long sections of buff fireroad. It's not needed when you're attacking the trail however, with the shock stiffening up slightly under purposeful pedalling inputs, helping to transfer more power to the rear wheel.
What I love about the ZFS-5 is that there's just enough anti-squat to keep the bike feeling responsive when you're pushing hard, but not so much as to interfere with the suspension. Indeed it is a very smooth bike when you're pedalling over rock gardens, with little feedback coming through the pedals.
It's not as snappy as the Supercaliber or Epic World Cup, but the rougher the trail is, the faster the ZFS-5 gets. Compared to those two bikes, there's noticeably less 'kick' from the rear wheel when you're power-wheeling over big roots and rock ledges on a technical climb. The ZFS-5 offers considerably more grip and comfort over chunky terrain, and that allows you to stay seated for longer.
What could be improved?
In all honesty, not much has troubled the Cervelo ZFS-5 on the trails that I've ridden. It's performed exceptionally well everywhere, and that's left me struggling to pick any holes in its performance.
It could benefit from some burlier rubber for riding really rocky terrain, and I did find I was pushing the limits of the lightweight Fox 34 Step-Cast fork on some of the rowdier trails I took the ZFS-5 down. A RockShox Pike or Fox 34 GRIP2 fork set at 120mm of travel would be a pretty wicked option for those pursuing maximum descending performance.
On the other side of the coin, serious XC racers will of course want a remote lockout system. Unfortunately the 100/100mm XC builds miss out on a dropper post, but they do come with the latest 3-position RockShox TwistLoc remote for adapting the suspension on-the-fly. You can also expect the shorter fork and the resulting steeper head angle to sharpen up the steering on tighter singletrack.
Personally I like the extra traction, comfort and versatility that the 120/115mm travel package brings to the ZFS-5 platform. Perhaps the ultimate do-it-all XC race setup would be the bigger fork and shock cabled up a TwistLoc remote. I've been thoroughly enjoying the 2024 RockShox SID and SIDLuxe shock, and no doubt those would be a great pairing with the ZFS-5.
Component highs & lows
It hasn't just been the on-trail performance of the Cervelo ZFS-5 that's impressed us, we've also been pleasantly surprised by its value for money.
Indeed you're getting a better parts package here compared to the Specialized Epic World Cup Pro ($13,900 AUD) and the Trek Supercaliber SLR 9.8 GX AXS ($12,000 AUD), and it's also considerably cheaper than an equivalent Pivot Mach 4 SL Pro X0 ($14,499 AUD).
The components are all top-notch too. The Reverb AXS dropper is fast and slick, the X0 Transmission has been bulletproof, and the Level brakes offer great feel. For those after more power, there's room to run a 180mm rear rotor if needed.
All the contact points are superb, and we like that Cervelo has chosen to spec the older AXS controllers rather than the new Pod controllers. We prefer the ergonomics and lighter action, and there are no issues with clearance thanks to the slim foam grips.
Of course the wireless setup lends to the incredibly clean cockpit, which has been accentuated by the Stealth brake levers and headset routing. It's all well managed too, with netting around the fork steerer to reduce rubbing and a foam insulation tube preventing any rattle from the brake hose inside the downtube.
The Reserve 28|XC wheels deserve a shout-out for their compliant ride quality, serviceable DT Swiss hubs and excellent clog-free Fillmore tubeless valves. They also come with an unbeatable lifetime warranty that covers accidental crash damage. Along with the non-proprietary shock, excellent pivot hardware and threaded BB, the ZFS-5 is a nicely put-together bike that should be pretty easy to live with.
Cervelo ZFS-5 vs Santa Cruz Blur
The obvious comparison to the Cervelo ZFS-5 is the Santa Cruz Blur, which shares a similar silhouette along with the option of XC and TR build kits. Not only are the frames manufactured in the same factory, they also feature identical suspension kinematics and pivot hardware.
Those similarities aside, there are some interesting points of difference between the two bikes.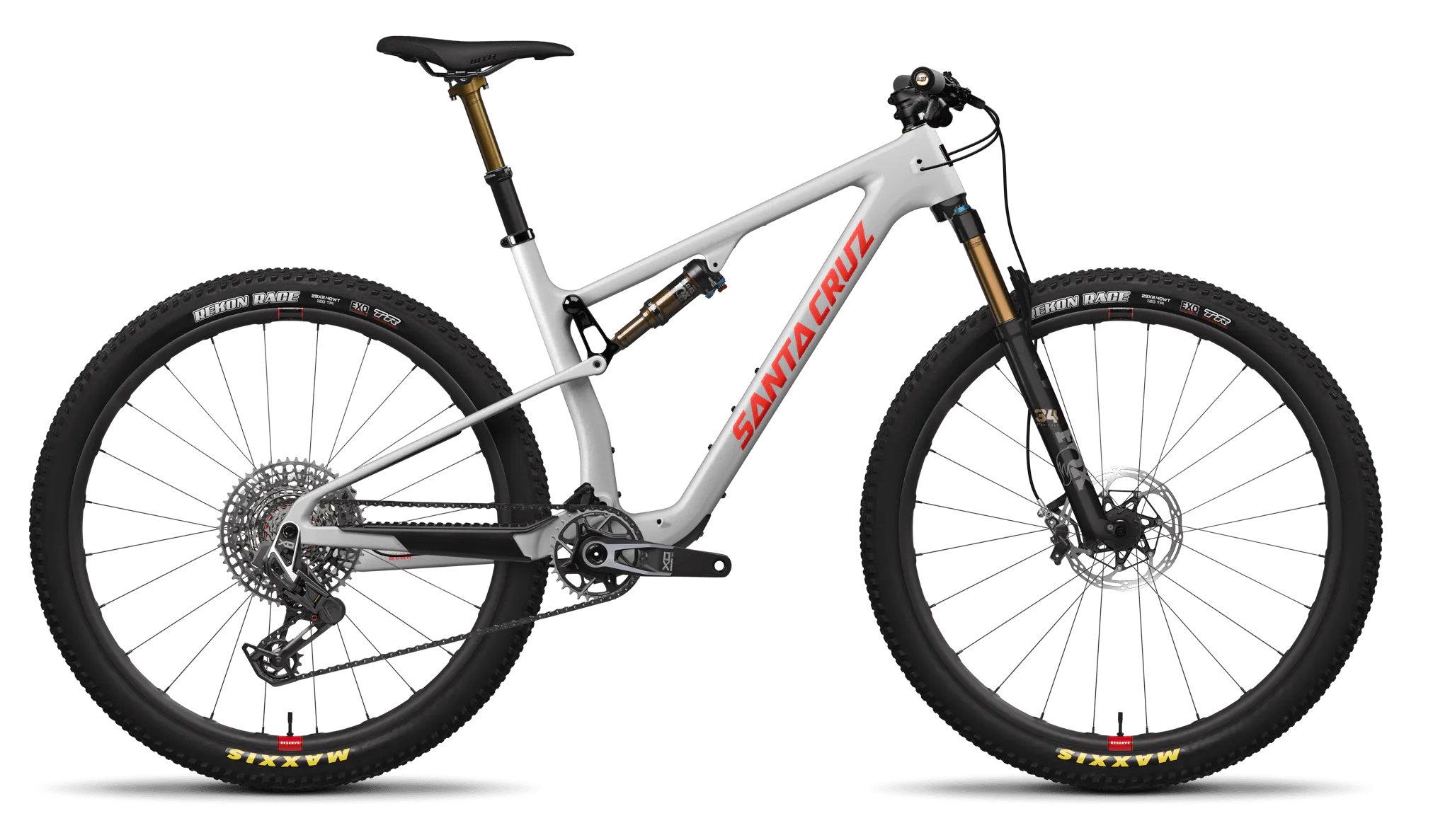 As mentioned earlier, the ZFS-5 frame is unique to Cervelo and it's claimed to be over 200g lighter than the Blur (1,718g vs 1,933g). It also features internal headset cable routing, which will appeal to some while turning off others.
The ZFS-5 has a slacker head angle than the Blur (66.6° vs 67.1°). Otherwise the rest of the geometry figures are very similar between the two bikes.
When it comes to value for money, surprisingly the ZFS-5 comes out on top by some margin. The equivalent Santa Cruz Blur X0 AXS TR RSV sells for $14,000 AUD, which is two grand more expensive. Of course Cervelo doesn't have the same off-road reputation that Santa Cruz does, but unless you're a diehard brand loyalist, it's clearly the better buy out of the two.
Cervelo ZFS-5 vs Scott Spark
The Scott Spark is a similar shape-shifting XC bike that's offered in both race and trail versions. All Spark models feature 120mm of rear travel, with complete bikes equipped with forks between 120-140mm of travel.
The Spark is on the more progressive side for an XC bike, with a longer reach and a steeper seat angle than the ZFS-5. It also features modular headset cups that allow you to tweak the head angle independently of the rest of the bike's geometry.
Really it's the TwinLoc system that defines the Spark, with the excellent Traction Control mode limiting rear travel to 80mm thanks to the proprietary Nude shock. It's brilliant on technical climbs, while still offering a very plush and active feel in the Descend mode, making it one of the more fun and capable race bikes out there.
We found the Spark to be quite a noisy bike though. There's considerable vibration from all the cables that pass through the downtube, with the huge carbon frame echoing all the rattles. The headset routing and special spacers add complexity to servicing and basic cockpit adjustments, and the ergonomics of the TwinLoc remote leave a little to be desired. It's also very much reliant on that remote to achieve good pedalling performance.
In comparison, the Cervelo ZFS-5 It pedals well without having to reach for the lockout lever, and it's considerably simpler thanks to its standard shock, threaded BB and well-managed cable routing. Along with its slender tubing and discreet frame protection, it's a much quieter and better damped bike on the trail. The simplistic frame design also leads to a lower weight (1,718g vs 1,870g), and we like how Cervelo only produces a single frame option compared to the five (!) for the Spark range.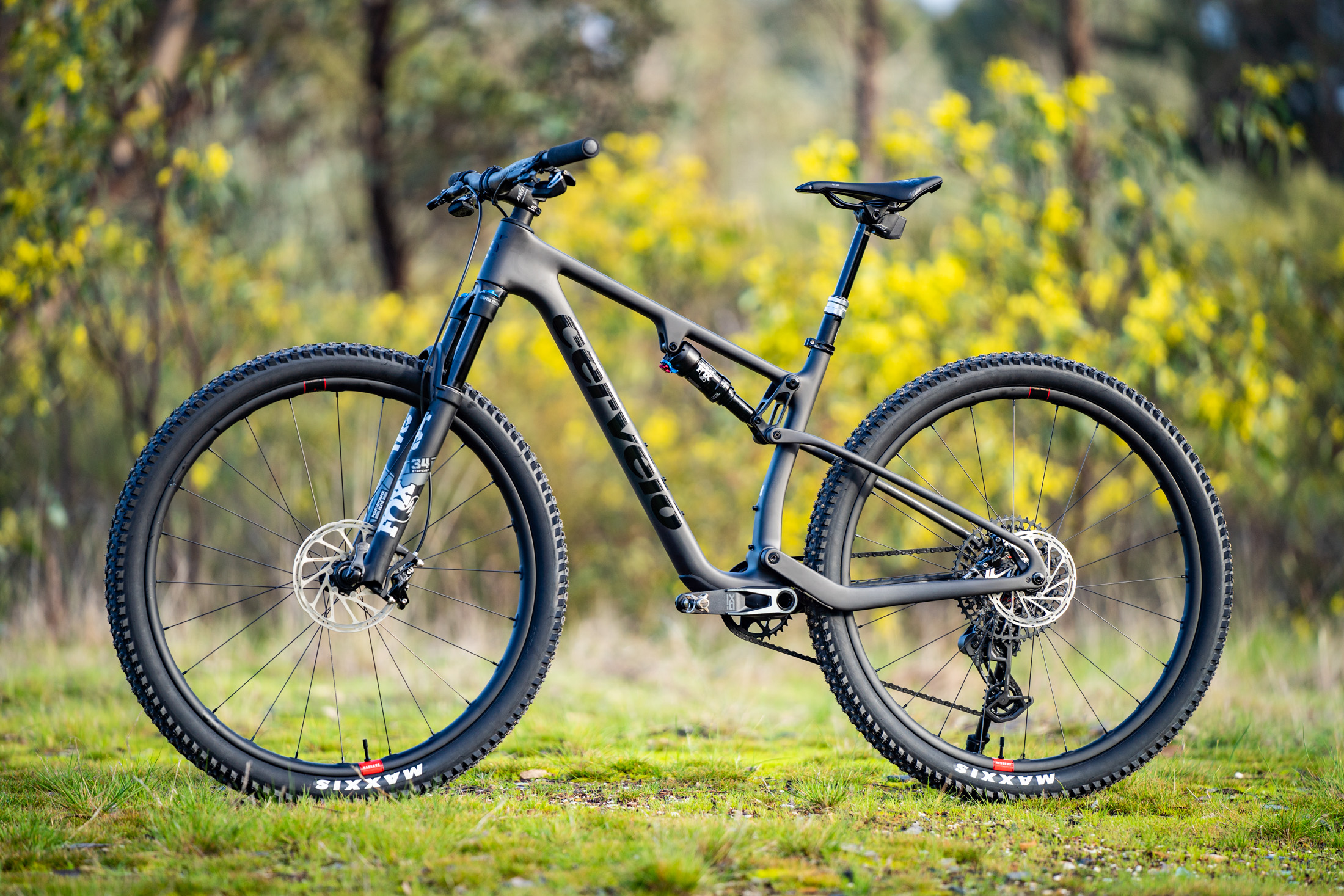 Flow's Verdict
I honestly wasn't sure what to expect when I first laid hands on the Cervelo ZFS-5. Imagine my surprise then when I came to the realisation that this drop bar brand has crafted one of the most fun, capable and well-rounded XC bikes we've ever tested.
Sure the ZFS-5 is light, and it goes uphill like an absolute rocket. What's really blown me away is just how much fun it is on the descents. The progressive geometry and supple suspension give it a load of high-speed control, and the compliant chassis and wheels mean it's remarkably smooth to ride over chunky terrain. It's quiet too, which is more than can be said for most of the bikes we've ridden of late.
Of course Cervelo has benefitted greatly from its relationship with Santa Cruz, and indeed the ZFS-5 shares a lot in common with the Blur. While some of Cervelo's fans may have wished for something more exotic, we're glad it stuck with a proven recipe. Those shared development and manufacturing costs have resulted in a surprisingly good value package for a premium XC bike, and at the end of the day the proof is in the riding. And I'm happy to report that the riding is very good aboard the ZFS-5.
---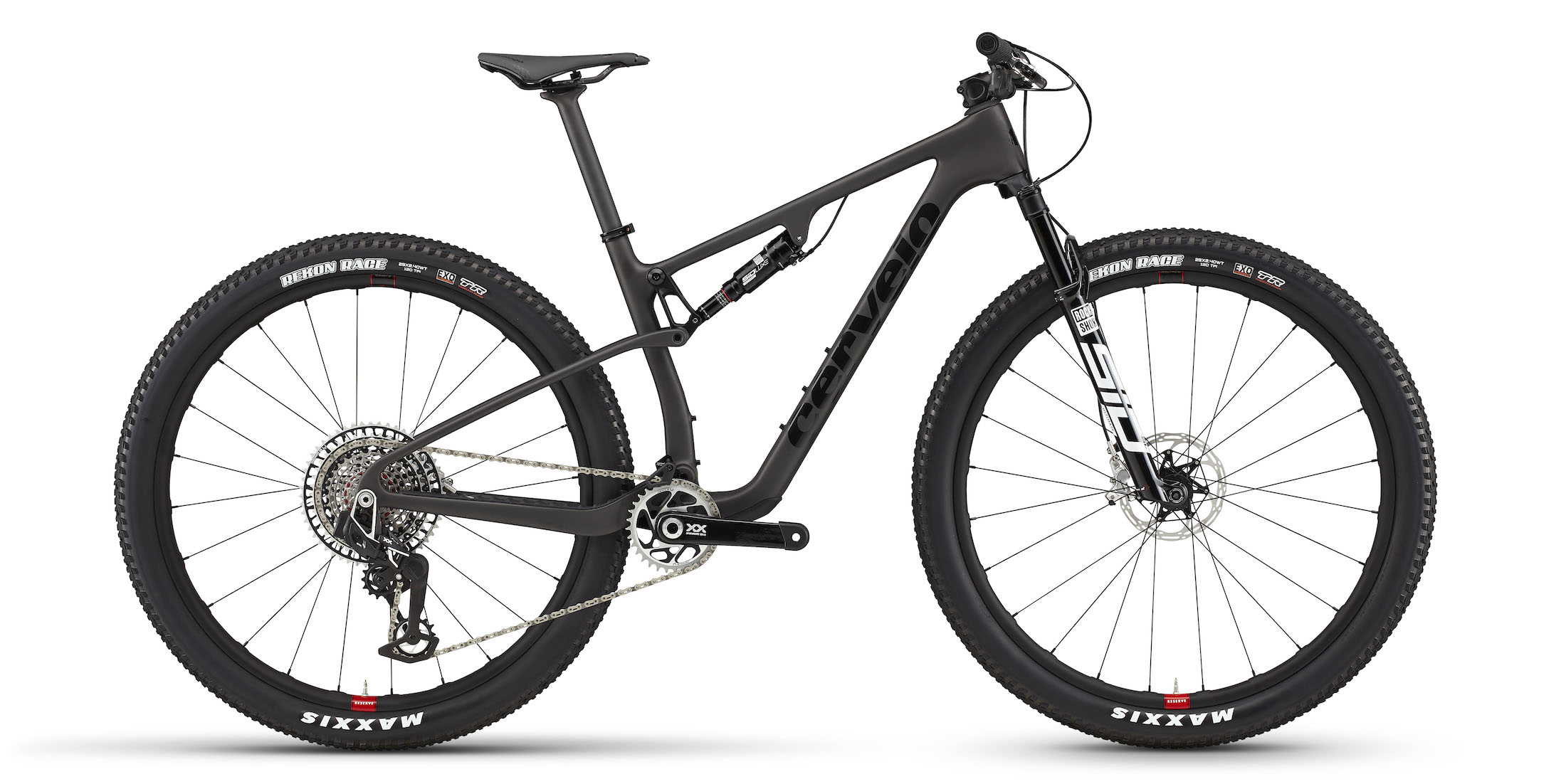 Cervelo ZFS-5 XX SL AXS
Frame | Carbon, Single-Pivot Flex Stay Suspension Design, 100mm Travel
Fork | RockShox SID SL Ultimate, Charger Race Day Damper, 44mm Offset, 100mm Travel
Shock | RockShox SIDLuxe Ultimate, 190x40mm
Wheels | DT Swiss 240 Hubs & Reserve 28 XC Carbon Rims, 28mm Inner Width
Tyres | Maxxis Rekon Race EXO 2.4in Front & Rear
Drivetrain | SRAM XX SL Transmission 1×12 w/32T Crankset & 10-52T Cassette
Brakes | SRAM Level Ultimate 4-Piston w/160mm Rotors
Bar | Race Face Next Carbon, 10mm Rise, 760mm Width
Stem | Race Face Aeffect Alloy
Seatpost | Cervelo SP29, 30.9mm Diameter
RRP | $17,000 AUD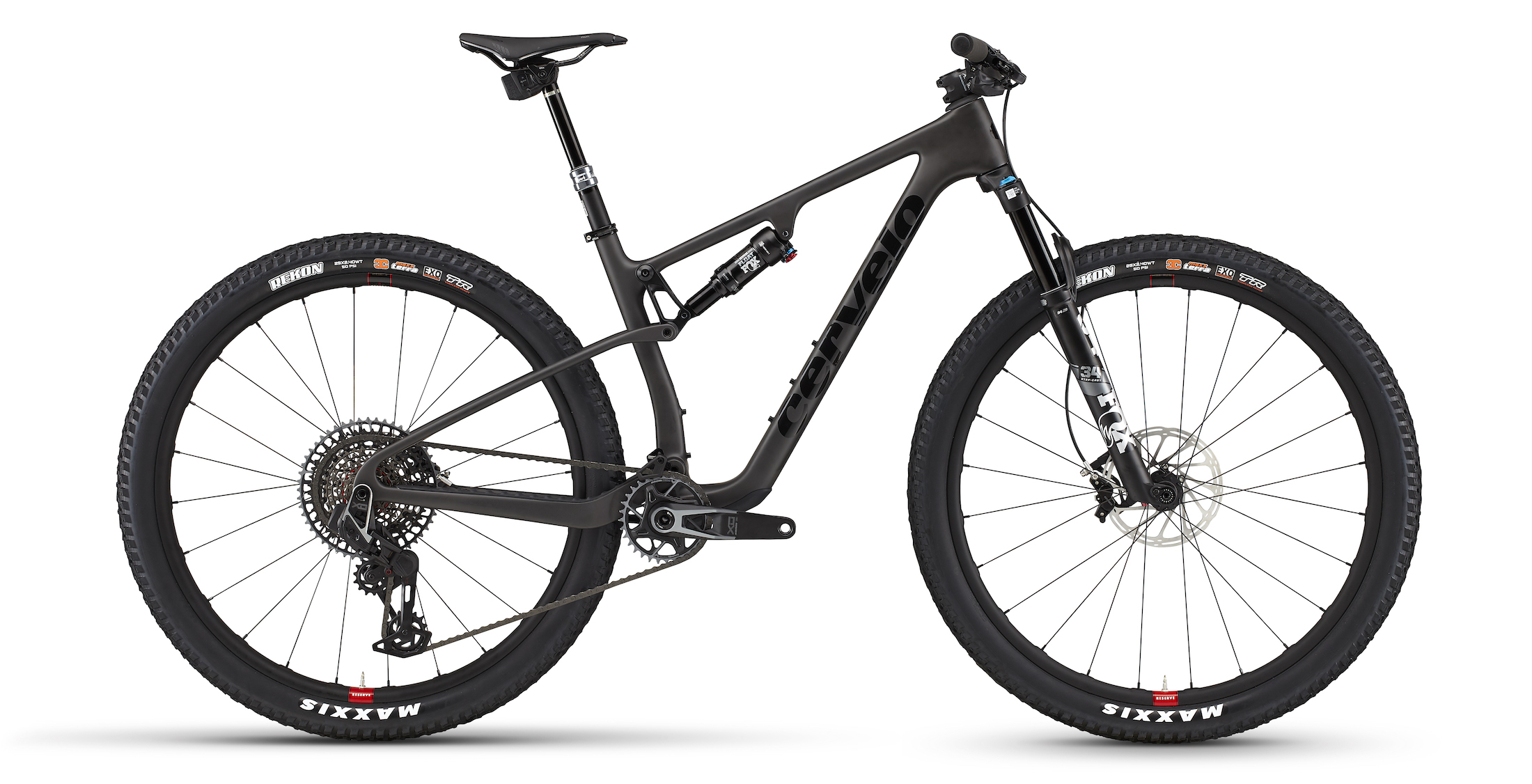 Cervelo ZFS-5 120 X0 AXS
Frame | Carbon, Single-Pivot Flex Stay Suspension Design, 115mm Travel
Fork | Fox 34 Step-Cast Performance Elite, FIT4 Damper, 44mm Offset, 120mm Travel
Shock | Fox Float, Performance Elite, 190x45mm
Wheels | DT Swiss 350 Hubs & Reserve 28 XC Carbon Rims, 28mm Inner Width
Tyres | Maxxis Rekon EXO 2.4in Front & Rear
Drivetrain | SRAM X0 Transmission 1×12 w/32T Crankset & 10-52T Cassette
Brakes | SRAM Level Silver 4-Piston w/180mm Front & 160mm Rear Rotors
Bar | Race Face Next R Carbon, 10mm Rise, 780mm Width
Stem | Race Face Aeffect R Alloy
Seatpost | RockShox Reverb AXS, 30.9mm Diameter
RRP | $12,000 AUD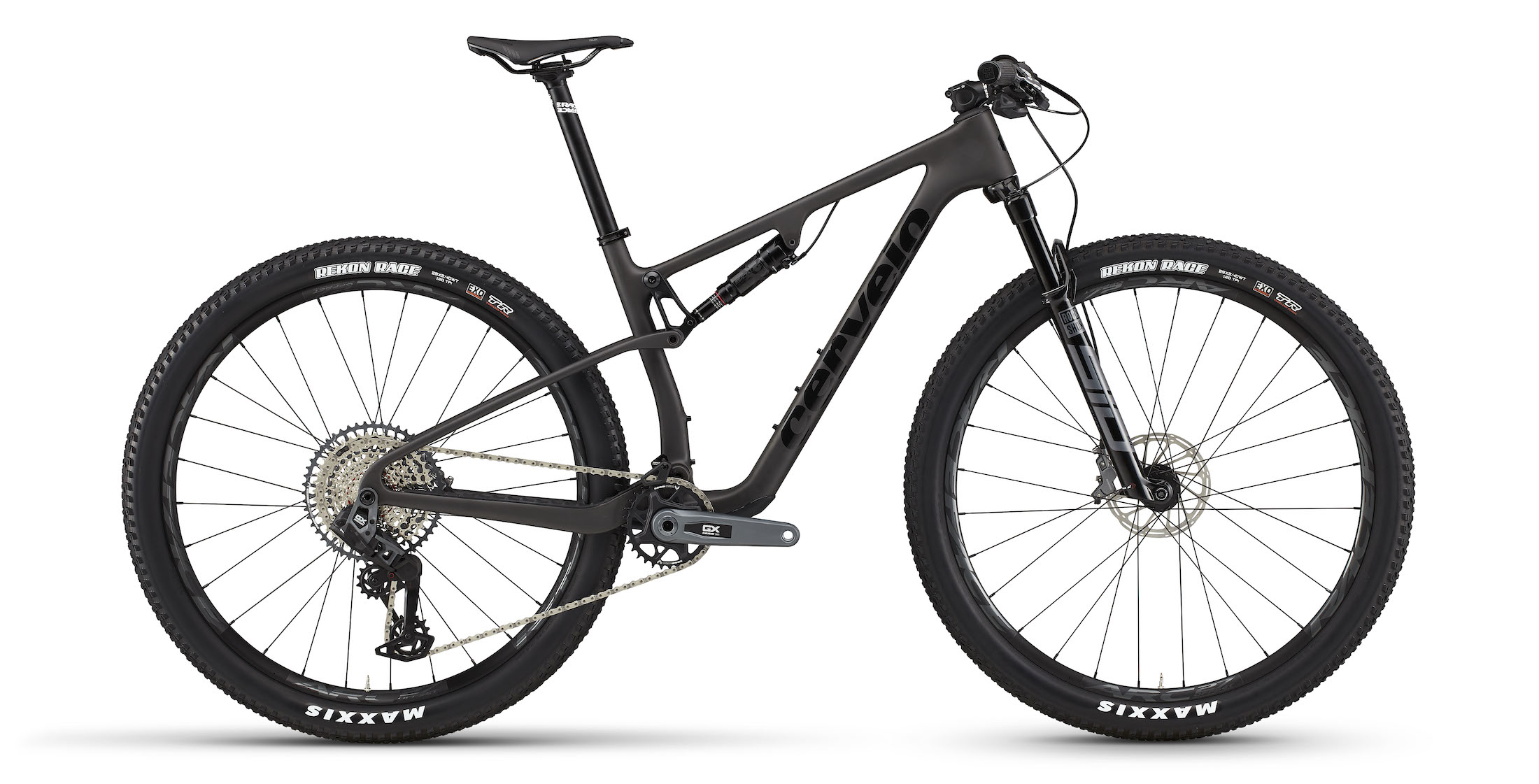 Cervelo ZFS-5 GX AXS
Frame | Carbon, Single-Pivot Flex Stay Suspension Design, 100mm Travel
Fork | RockShox SID SL Select+, Charger Race Day Damper, 44mm Offset, 100mm Travel
Shock | RockShox SIDLuxe Select+, 190x40mm
Wheels | DT Swiss 370 Hubs & Race Face ARC Alloy Rims, 27mm Inner Width
Tyres | Maxxis Rekon Race EXO 2.4in Front & Rear
Drivetrain | SRAM GX Transmission 1×12 w/32T Crankset & 10-52T Cassette
Brakes | SRAM Level Bronze 4-Piston w/160mm Rotors
Bar | Race Face Turbine Alloy, 10mm Rise, 760mm Width
Stem | Race Face Aeffect Alloy
Seatpost | Race Face Ride XC Alloy, 30.9mm Diameter
RRP | $9,900 AUD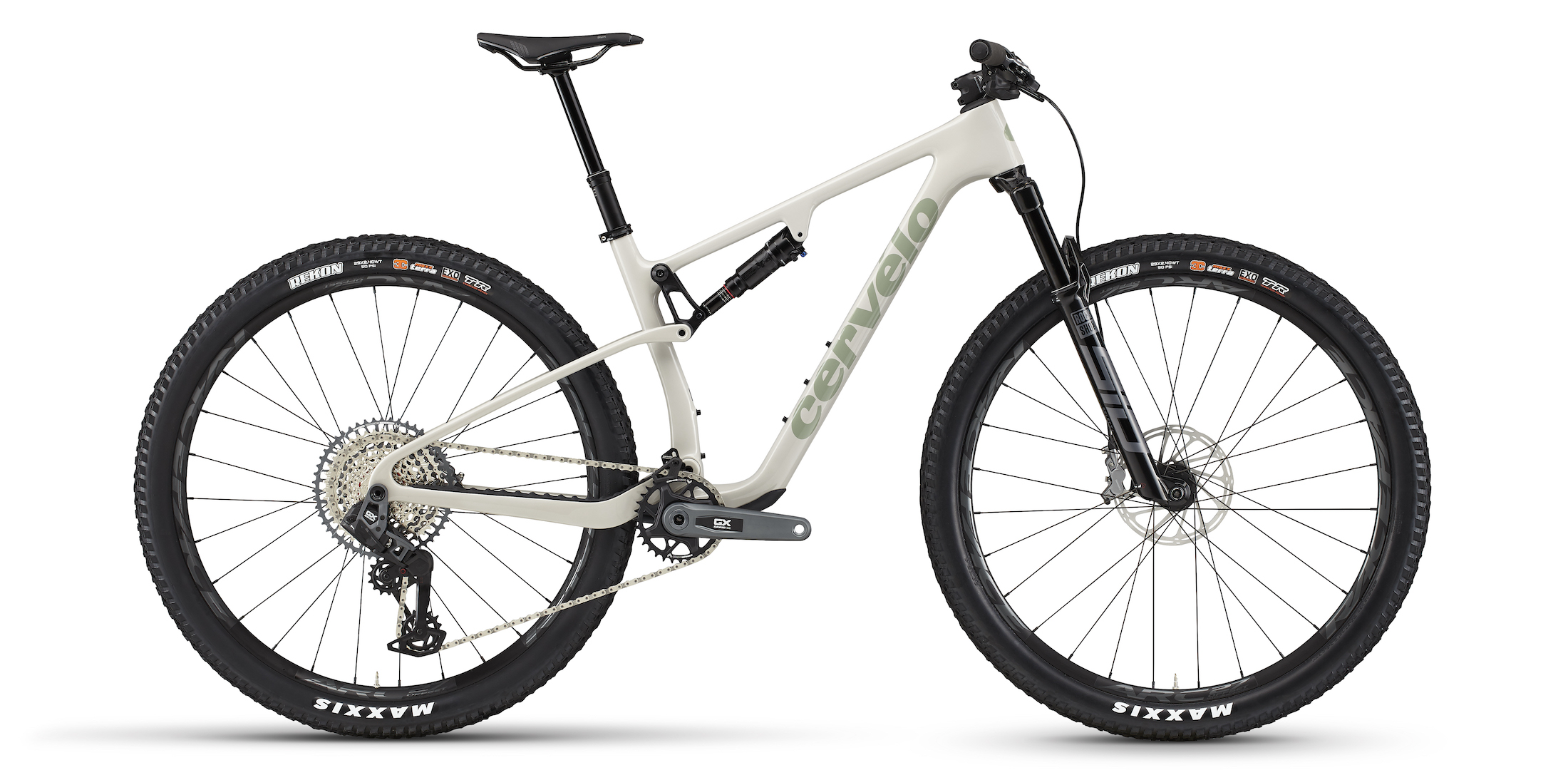 Cervelo ZFS-5 120 GX AXS
Frame | Carbon, Single-Pivot Flex Stay Suspension Design, 115mm Travel
Fork | RockShox SID Select+, Charger Race Day Damper, 44mm Offset, 120mm Travel
Shock | RockShox SIDLuxe Select+, 190x45mm
Wheels | DT Swiss 370 Hubs & Race Face ARC Alloy Rims, 27mm Inner Width
Tyres | Maxxis Rekon EXO 2.4in Front & Rear
Drivetrain | SRAM GX Transmission 1×12 w/32T Crankset & 10-52T Cassette
Brakes | SRAM Level Bronze 4-Piston w/180mm Front & 160mm Rear Rotors
Bar | Race Face Turbine R Alloy, 10mm Rise, 780mm Width
Stem | Race Face Aeffect R Alloy
Seatpost | OneUp V2 Dropper, 30.9mm Diameter
RRP | $9,900 AUD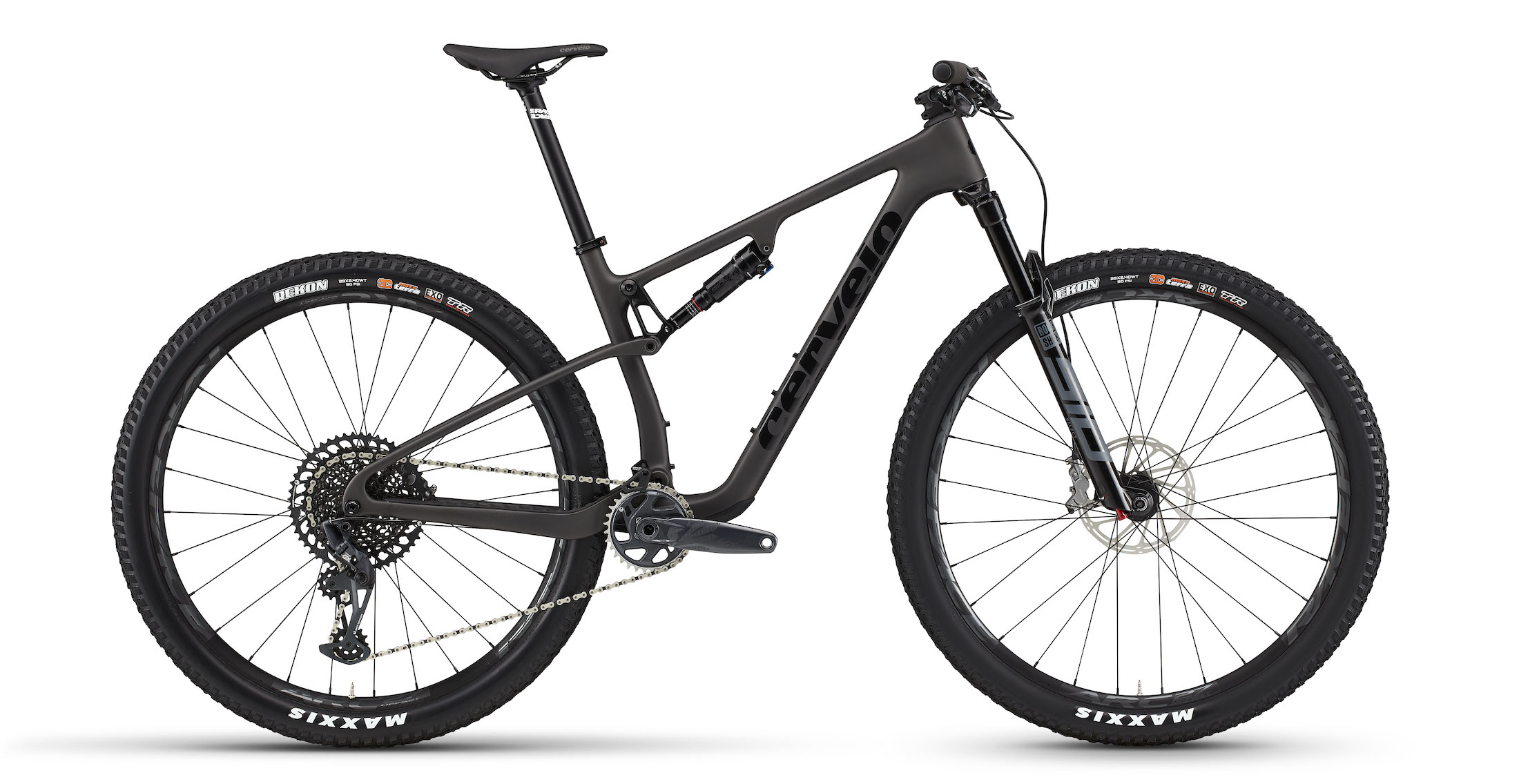 Cervelo ZFS-5 120 GX Eagle
Frame | Carbon, Single-Pivot Flex Stay Suspension Design, 115mm Travel
Fork | RockShox SID Select, Charger RL Damper, 44mm Offset, 120mm Travel
Shock | RockShox SIDLuxe Select+, 190x45mm
Wheels | DT Swiss 370 Hubs & Race Face ARC Alloy Rims, 27mm Inner Width
Tyres | Maxxis Rekon EXO 2.4in Front & Rear
Drivetrain | SRAM GX Eagle 1×12 w/32T Crankset & 10-52T Cassette
Brakes | SRAM Level Bronze 4-Piston w/180mm Front & 160mm Rear Rotors
Bar | Race Face Turbine R Alloy, 10mm Rise, 780mm Width
Stem | Race Face Aeffect R Alloy
Seatpost | Race Face Ride XC Alloy, 30.9mm Diameter
RRP | $8,200 AUD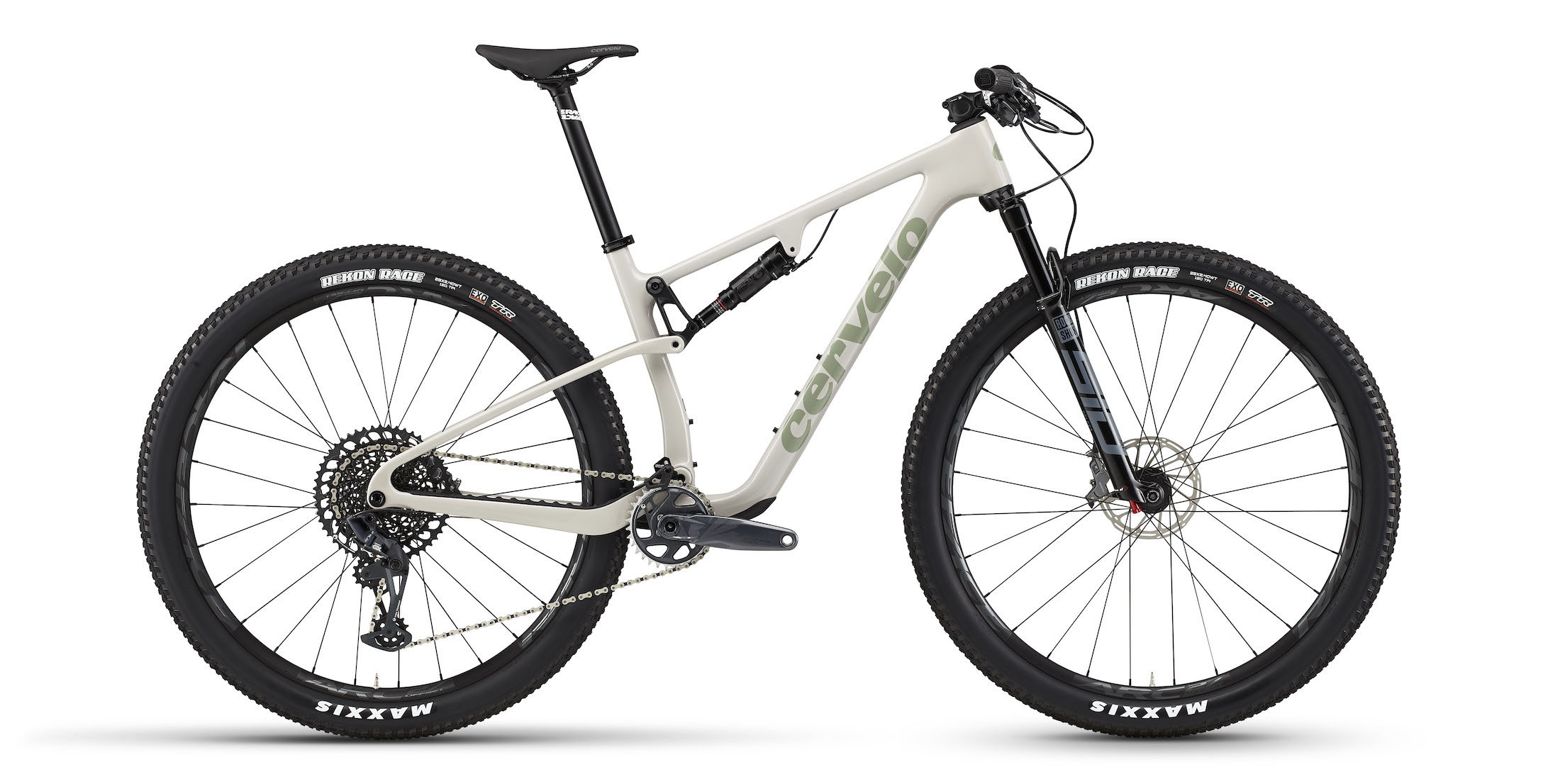 Cervelo ZFS-5 GX Eagle
Frame | Carbon, Single-Pivot Flex Stay Suspension Design, 100mm Travel
Fork | RockShox SID SL Select, Charger RL Damper, 44mm Offset, 100mm Travel
Shock | RockShox SIDLuxe Select+, 190x40mm
Wheels | DT Swiss 370 Hubs & Race Face ARC Alloy Rims, 27mm Inner Width
Tyres | Maxxis Rekon Race EXO 2.4in Front & Rear
Drivetrain | SRAM GX Eagle 1×12 w/32T Crankset & 10-52T Cassette
Brakes | SRAM Level Bronze 4-Piston w/160mm Rotors
Bar | Race Face Turbine Alloy, 10mm Rise, 760mm Width
Stem | Race Face Aeffect Alloy
Seatpost | Race Face Ride XC Alloy, 30.9mm Diameter
RRP | $7,800 AUD