Getting ready for the Cape to Cape and not sure where to start? You're not alone. That's why we sat down with Tali Lane Welsh, the speedy guy who just bagged a win at the Reef to Reef, to get some real talk on how to prep.
Tali isn't just a local hero; he's also worn the green and gold for Australia at the XC Marathon World Championships in Glasgow. So, as we all gear up for Cape to Cape, who better to spill the beans on what it takes to tackle this upcoming race?
With his mix of local wins and global races, Tali's tips are handy for anyone aiming to take on Cape to Cape—or any mountain bike challenge, really—with confidence and comfort. Thanks, Tali!
Related:
Tell us a bit about your current bike. How long you've owned it for? What kind of racing you've done on it?
The MTB team I currently ride for (Commtel-Coast Racing) has a partnership with Giant Echuca, so I ride a 2023 Giant Anthem Advanced, which is bloody awesome! I have only owned it for a few months now, but I already feel pretty comfortable with it. I recently raced XCM world championships on it in Glasgow, and it performed above and beyond to help secure me a result far better than expected.
The bike runs a Sram AXS drivetrain and Shimano XTR brakes. Originally, the bike used the Fox Live Valve suspension system, but for Worlds and a few other races coming up, Giant Echuca head mechanic Nick McNair and I decided to switch back to a mechanical lock-out fork and shock, as I wanted a bit more manual control for those races.
What sort of changes are you making in preparation for the Cape to Cape?
For Cape to Cape, I run a similar setup to what I would do for a marathon race. The speeds are generally a lot faster at races like the Cape to Cape as they connect different trail networks with sections of gravel road and sometimes even asphalt, so I personally will also whack on a 36t chainring to make sure I don't run out of gears (although I often run 36t racing XCM anyway).
What do you need to consider when it comes to the riding position and suspension setup for a 4-day stage race?
Setting up suspension for a stage race is really down to personal preference. I have my settings that I find work well for most XC races, so I don't tend to tinker around with it very much during the event. However, you can certainly get an idea of which stages will require firmer settings and higher pressures by looking at the course maps.
I would definitely recommend (if you haven't already) installing a remote lockout to your suspension if possible, as the courses can have a large range of trails and roads. As for position on the bike, one thing I have carried across from road racing is to apply some aero positions for long, flat sections. Last year, I spent a lot of time during stages with my hands in the middle of the bars next to the stem and head down low.
Related:
What about tyre choice? Will you be running inserts?
When it comes to tyre choice, I tend to lean towards a low profile light and fast rolling tyre combination that has good puncture resistance but better rolling speeds. Alternatively, a good, reliable set of tyres that you trust may be the difference between getting to the finish line safe and sound or having to make a few unfortunate pit stops along the way to fix some flats!
It is also good to keep in mind your bike handling skills; if you are not as confident, maybe think about running a tyre with a bit more grip on the front to help keep you from sliding out in those loose corners.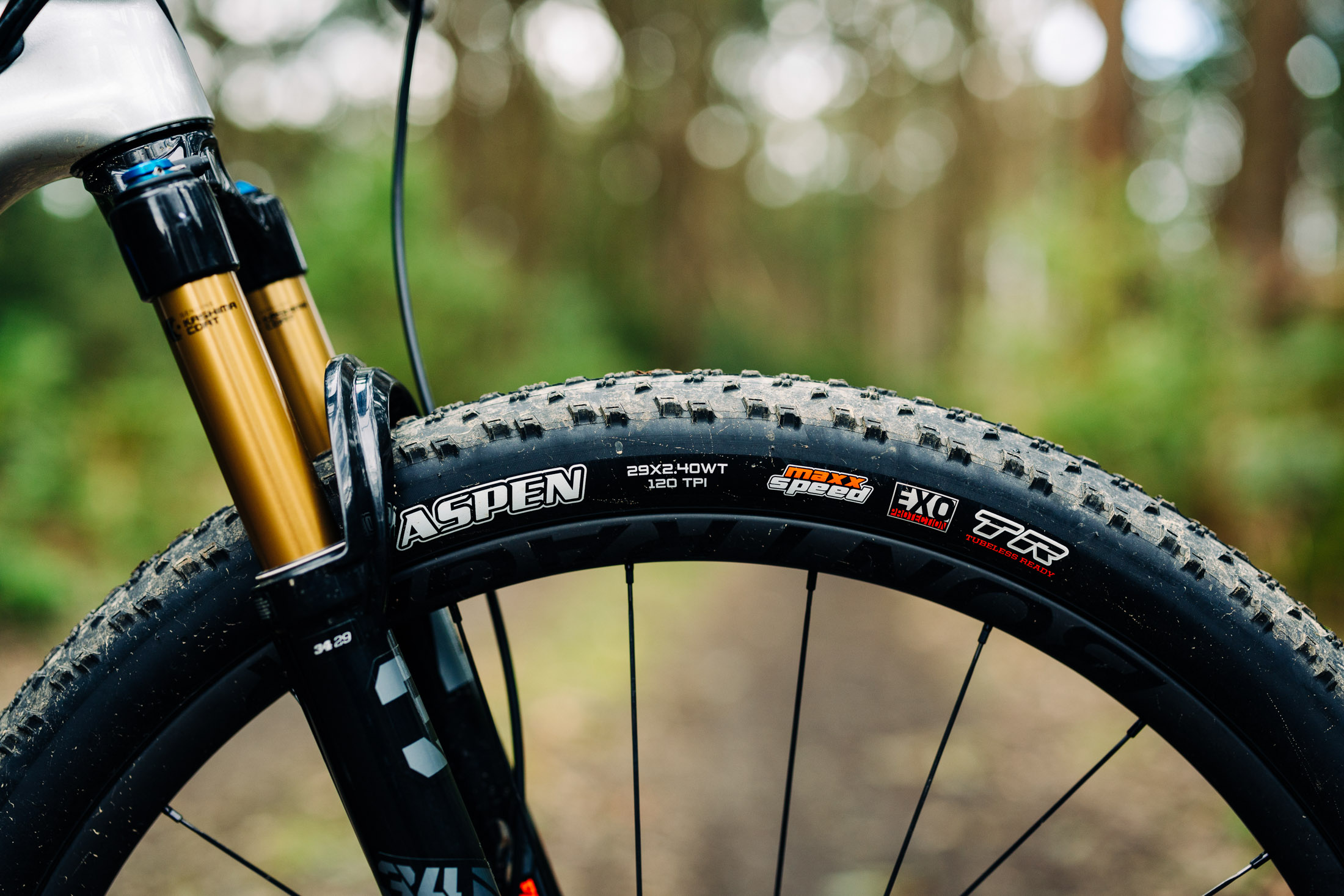 What are the essential spares and tools you'll be carrying with you?
The good thing about racing a stage race like the Cape to Cape is that you have the option to race as a pair, as I did last year (and this year at Reef to Reef) with my Commtel-Coast Racing teammate Joel Green. This adds a really exciting aspect to the race and also means you can carry a few tools/spares between you and share the load. For example, one teammate could bring a multi-tool, Dynaplugs tubeless for repair and spare quick links for the chain. While the other can bring a tube or two, tyre levers and some extra sealant. It's always good to have a friend out on course with you to help you out of a sticky situation! A tool I would never race without is my Dynaplugs.
There have been many times that I have been able to plug a hole in my tyre before I have lost too much air, and it has sealed perfectly! The Dynaplug case also has a compartment at the base to store extra plugs and anything else small enough to fit. I use it to store my quick link.
Another trick I swear by is using electrical/PVC tape to cleanly tape on your spares, as it is cheap, light, and also super useful to get yourself out of a pickle. E.g.. Patching from the inside, a slightly larger than desired hole in your side wall, or taping up a broken/loose spoke. (Pro tip: fold a little tab at the end of your tape for extra fast access during your race!)
Tell us a bit about your nutrition plan and what folks should consider taking along a 4-day stage race like the Cape to Cape.
I personally think it is extremely important to focus all your eating habits around keeping yourself fueled not only throughout each stage but also during transfers between stages and whilst keeping all my equipment clean and dialled in! You can do this by being organised and always ensuring you have easy access to high-carb foods that will be absorbed quickly throughout the day on the bike as well as off the bike.
It is also important to have a good 3 carby and nutritious meals a day and high protein snacks such as yogurt and protein drinks, especially soon after you finish your stage. Also, it's a very good idea to get your hands on a big tub of electrolyte powder. During the 2022 Cape to Cape, my teammate Joel and I found ourselves constantly filling bottles with electrolytes between stages. It's super helpful to keep your hydration levels up, especially during hot weather!
How does your nutrition setup differ from a one-day marathon MTB event?
I generally will use a pretty similar amount of carbohydrate fuelling in a lot of races. Where my stage race nutrition may differ would be the amount of caffeine I jam down my gullet during the earlier stages! You definitely don't want to finish stage 1 buzzing and not be able to get good rest for stages 2-4 because you are still on a caffeine high!
How often are you eating during a stage? Real food or products marketed towards athletes?
During the stage, I try to eat something every 30 minutes. Depending on the person, the general rule of thumb is to try and aim at ingesting 1g of Carbohydrates to 1 kg of body weight ratio (e.g. 70g/hr for a 70kg rider) per hour. I normally aim at around 100-110g per hour; however, I wouldn't recommend that if you aren't used to it. If you are racing for the win, the average riding time for these sorts of stages will normally sit around 1.5-2.5 hours. So, in order to meet my fueling needs, I tend to use very high-carb gels, drink mixes and chews such as SIS Beta Fuel as they are what I am used to, easy to carry and quick to ingest.
If you are going to be spending more than 3 hours on the bike, it is often good to eat something a bit more nutritious to keep the stomach settled! A lot of people find that having a carb drink is a life saver, especially during warmer weather, as sometimes, during a race, it can be very easy to forget to eat, or you can't find a spot on the course where you are comfortable to get some food out of your pocket or pack.
Having a carb drink means as long as you are drinking, you are ticking that fueling box too! However, it is important to test these drinks out a bit while training for the race, as some products can work better than others for different people. The last thing you want out on the course is a sore tum.
If someone was looking to make some upgrades to their bike for the Cape to Cape, what suggestions would you have for them?
I think a good investment for stage races such as these would be a remote lockout system for your suspension so you can adjust to different surfaces and terrain on the fly. Also, dropper posts can be very helpful for the same reasons!
How does your bike setup differ from a one-day marathon MTB event?
My Cape to Cape setup is very similar to a one-day marathon race! The major changes I will make will depend a lot on the course. Usually, at races like the Cape to Cape, the average speeds will be a bit higher as there is more gravel and fast track. I will tend to run a faster rolling tyre like a Maxxis Aspen or a Pirelli Scorpion XC RC, as well as a 36t chainring, so you can keep putting down the power even when the speeds exceed 40kph.
My teammate and I also found benefit last year in putting some bar tape in the middle of our handlebars near the stem, which helped give us grip in that far more aerodynamic position for the super fast and smooth sections of the race!
Thanks for sharing your tips, Tali. Good luck at Cape to Cape!